Heavy rockers Iron Maiden have been treated to an out-of-this-world experience with a special visit to the famous NASA Space Center in Texas.

The musicians, who kicked off their Final Frontier Tour with a show in Dallas, Texas on June 9th, used their time in the state to accept an official invitation to tour the facility in Houston. The band was given a guided tour by astronaut Michael J. Massimino and were able to get up close to one of the space shuttles and take turns on the institute's flight simulator.

Singer Bruce Dickinson admits he was thrilled by the visit and thanked NASA bosses for their hospitality.

He says, "We appear to have a lot of fans at NASA, and it was a real pleasure to meet some of them, especially, of course, a bonafide astronaut who has made a number of space walks. Michael took us round the space station and shuttle and up close to the incredible Saturn V rocket. Fans working in the mission control room had even put up pictures of the band on the huge screens where you would normally see the rockets taking off! Each of us even got to take off, fly and land the space shuttle on the simulator, a real thrill. We felt very privileged and hope that Michael and our NASA fans enjoyed our Houston show as much as we enjoyed our visit with them."
Massimino has called the band's visit an "honor" and "a big morale boost for the entire NASA team."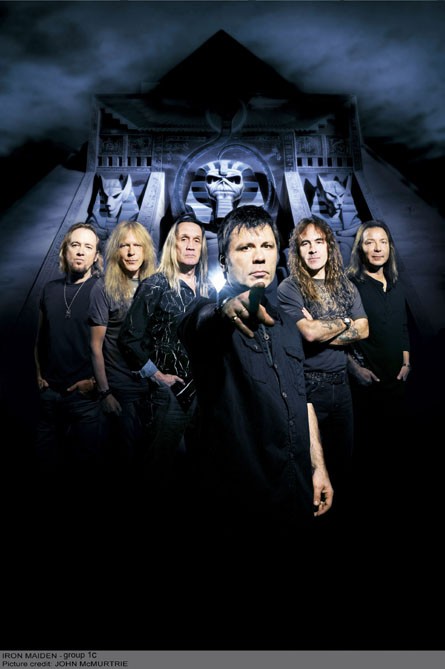 Click Here For More Iron Maiden Pictures