Iron Maiden Launching 'Trooper' Beer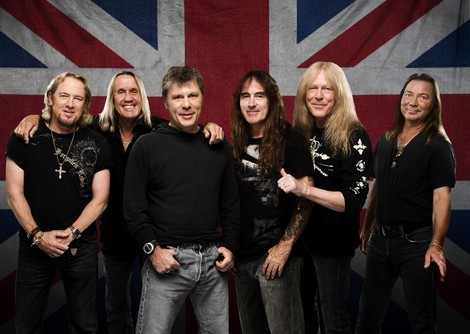 Rockers Iron Maiden have teamed up with a British brewery to release their own beer.

The heavy metal icons have partnered with Robinsons Brewery in Stockport to create Trooper, a deep golden ale which features a hint of lemon.

Frontman Bruce Dickinson tells Classic Rock magazine, "I'm a lifelong fan of traditional English ale; I thought I'd died and gone to heaven when we were asked to create our own beer. I have to say that I was very nervous - Robinsons are the only people I have had to audition for in 30 years."
"Their magic has been to create the alchemical wedding of flavor and texture that is Trooper. I love it."

The beverage is due to hit stores in May and brewery manager Oliver Robinson says, "Not only do Iron Maiden genuinely enjoy a good pint of cask ale, but so do many of their fans - and they have an important part to play in our customer base. This partnership works for both of us."