Iron Maiden Fans Were 'Kind And Warm' To Lady Gaga At Concert

Lady Gaga was initially apprehensive about joining the crowd at a recent Iron Maiden concert, but was surprised by the "kind and warm" welcome she received by the rock fans.
 
The "Poker Face" singer went to see the band at a gig in Tampa, Florida, last month and watched most of the show from a private box.
 
Towards the end of the performance, Gaga and her friends decided to brave the main auditorium - and the singer was overwhelmed by the positive reaction to her presence.
 
She tells Rolling Stone, "We went down during The Number Of The Beast. And when we got there... we just booked it into the center of the crowd. We were dancing and singing and everyone was just so into it. And it was one of the first times I've been able to just be at a rock concert in a long time.
 
"People did recognize me, but it was so kind and warm and awesome... I'm a pop singer - I didn't know what it would be like in a crowd of Maiden fans; everybody was hugging me, high-fiving, fistpumps in the air... 'Oh, it's so cool you're at Maiden.' Jumping and dancing... I mean, it was like absolute no judgment, no prejudice, freedom and love for music. It doesn't matter who you are... It was just awesome... Maiden changed my life."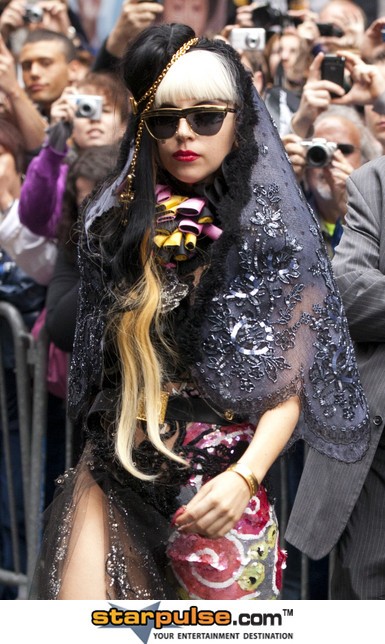 • Lady Gaga Ziplines Onto Stage For 'Good Morning America' (Watch It!)
• Lady Gaga Doesn't Like Her 'Telephone' Music Video
• BERA Premieres Video for Debut Single "Favorite Things"