Irina Shayk Sizzles In Valentine's Day Lingerie Spread For La Clover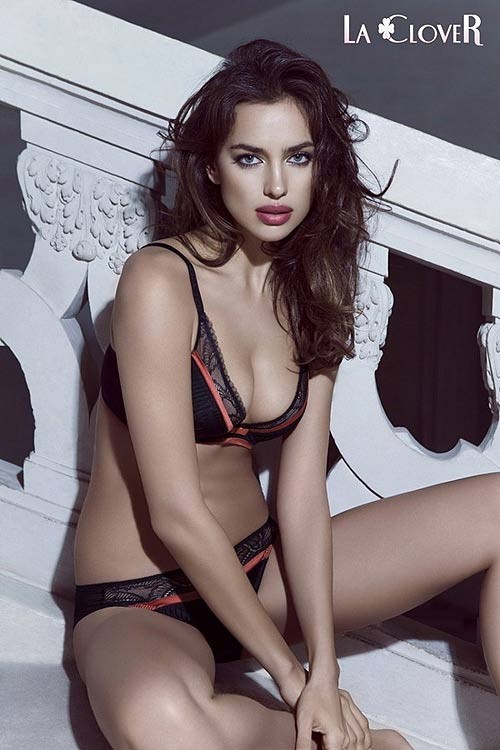 Gorgeous Russian supermodel Irina Shayk flaunts her curves in a new campaign for Chinese lingerie company La Clover.

The new photo shoot, just in time for Valentine's Day, features the sultry model -- born Irina Shaykhlislamova -- in several sexy outfits and showing plenty of skin.

But don't expect her to take it all off anytime soon.

The 27-year-old girlfriend of soccer superstar Cristiano Ronaldo recently told GQ South Africa that she was offered a hefty sum of money to pose nude for Playboy, but she turned down the offer.

"I would never do Playboy," she said. "Yes, I am a lingerie model, but I have class. Playboy offered me so much money last year. I was like: 'No. Way.'"

Never?

"All right, Naomi Campbell and Claudia Schiffer did it, but they did it at the end of their career and it was classy. I think of myself as a cover girl. But I would never do some kind of cheesy magazine," she added.

So she's saying there's a chance...