Ireland Baldwin Shows Off In A Tiny Bikini After Landing Modeling Contract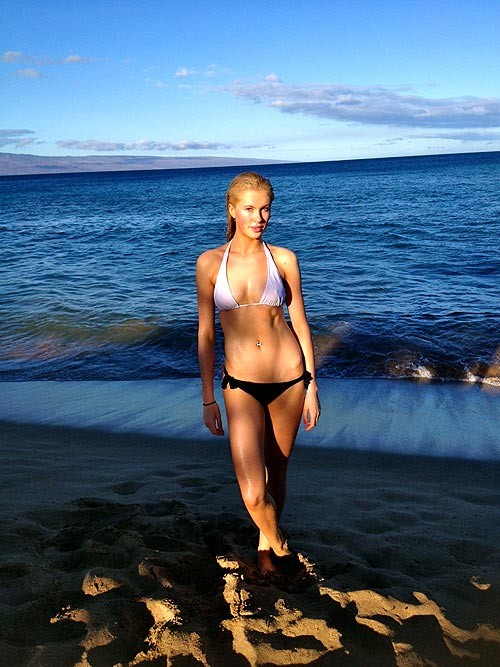 Ireland Baldwin, the 17-year-old daughter of former Hollywood couple Alec Baldwin and Kim Basinger, posted a couple of bikini shots of herself on her Tumblr page this week, showing the reason why she was just signed by two big modeling agencies.

The 6' 2" future model signed on with International Modeling Group (IMG) and Two Management, and earlier this month she Tweeted how ecstatic she was after landing the deals.

"Officially working for @TwoManagement and @IMGmodels !" she wrote. "I'm blessed, happy, and ready to WEEEEERK."

Some of the other big names IMG represents? British supermodel Kate Moss, Sports Illustrated Swimsuit model Karlie Kloss, and Victoria's Secret Angel Miranda Kerr.

Six years ago Ireland made headlines -- but not for modeling. After missing a call from her father, he left her a voicemail calling her a "rude, thoughtless little pig" and the tape was leaked and a court case ensued.

Ireland and her father have since reconciled.