INXS To Re-Release 'Kick' With Unseen Michael Hutchence Footage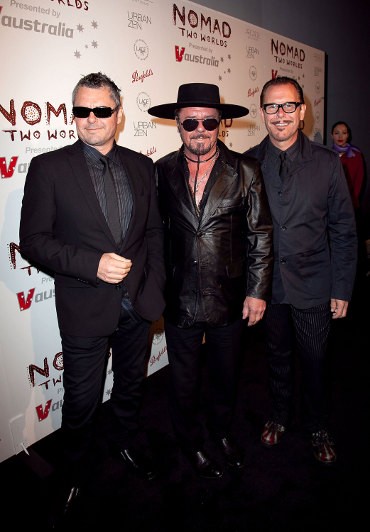 Rockers INXS are putting out previously unseen footage of frontman Michael Hutchence to mark the 25th anniversary of their breakthrough album Kick.

The band is reissuing the iconic 1987 release, which has become one of the biggest-selling Australian albums of all time with more than 14 million copies shifted worldwide.

The new deluxe edition, set to hit shelves in September, will include unheard demos, a tour poster, documentary clips of Hutchence, and never-before-seen handwritten lyrics by the singer, who died in 1997.

INXS manager Chris Murphy says, "It'll be an amazing, super-duper package. There's stuff that was recorded with Michael for Kick that didn't go on the album."

The Suicide Blonde hitmakers, now fronted by Ciaran Gribbin, also plan to play Kick from start to finish in Australia later this year.

Murphy adds, "We're thinking about a very limited tour, a 25th anniversary tour to play Kick live. Ciaran has been an extraordinary find. It's like fate. Michael is helping us here. He would have loved Ciaran."