Invisible Children's Short Film 'KONY 2012' Gets Celeb Backing & Raises Awareness Of Ugandan War Criminal Joseph Kony's Atrocities (Watch The Film Here)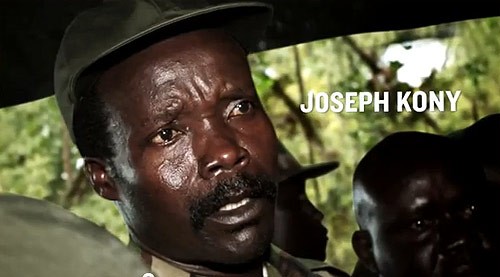 Justin Bieber, Taylor Swift, Angelina Jolie, Bono and Rihanna are just a handful of the big names that are helping raise awareness of a new campaign by Invisible Children.

A new 29-minute video that hit the web on Monday called KONY 2012 is bringing attention to Joseph Kony, leader of the Lord's Resistance Army (LRA), which is based in central Africa. Kony and his terrorist group got their start in northern Uganda and have since left the region but are still active in the Democratic Republic of Congo, Central African Republic, and South Sudan.

Kony is a monster and needs to be stopped. The LRA fuels its army by abducting children. Since 1986 more than 66,000 children have been abducted by the LRA; more than 30,000 in Uganda alone.. Boys are given guns and turned into soldiers, forced to murder, kill their own parents and mutilate people's faces. Girls are forced into being sex slaves.

The objective of KONY 2012 is to raise awareness across the globe and to garner support for his arrest.

"Kony different times proposed peace and then just regained strength and attacked," says Luis Moreno Ocampo, prosecutor for the International Criminal Court (ICC), which lists Kony as its number one on the World's Worst Criminals List.

"Kony is the first guy indicted by the ICC," says Ocampo. "The crimes basically are crimes against humanity and war crimes committed against the civilian population, including murder, sexual slavery, rapes, abductions.

"We need to plan how to arrest Kony... and it has to be serious," he adds.

In just three days since the video was posted to the web it's gotten over 32 million views, which is a great start.

The film, directed by Jason Russell, has become one of the most talked about trends on Twitter and other social networks, and has gotten the backing of huge celebrities and political figures, broken into two groups: The Culturemakers and The Policymakers.

They include: Oprah Winfrey, Mark Zuckerberg, Lady Gaga, Angelina Jolie, George Clooney, Bill O'Reilly, Bill Gates, Jay-Z, Justin Bieber, Minister Rick Warren, Ellen DeGeneres, Ben Affleck, Rihanna, Stephen Colbert, Warren Buffett, Taylor Swift, Ryan Seacrest, Tim Tebow, Rush Limbaugh, and Bono. The Policymakers involved include former U.S. Presidents George W. Bush and Bill Clinton, Condoleeza Rice, Mitt Romney, John Kerry, John Boehner, Harry Reid, Kay Granger, Stephen Harper, Ban Ki-Moon, Ileana Ros-Lehtinen and Petrick Leahy.


Watch the video below and share it on Facebook, Twitter, or wherever else your social networking takes you...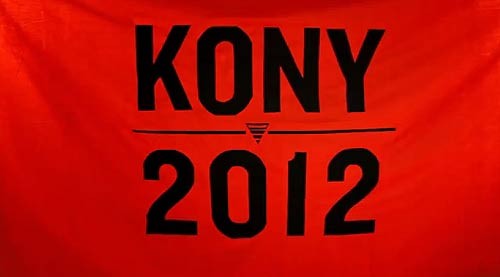 Click here to learn more about this cause at Kony 2012.