Intruder Leaves Book By Famke Janssen's Bed During Creepy Break In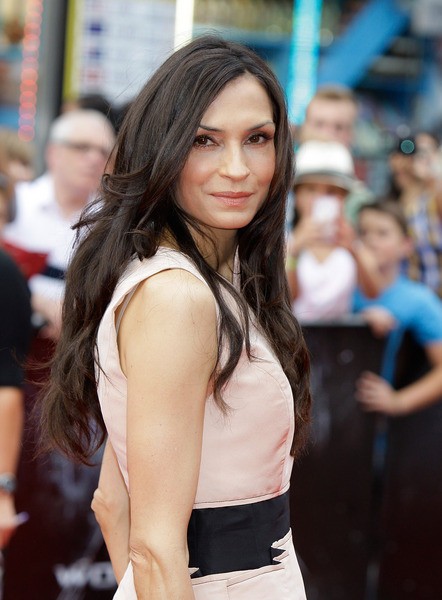 Famke Janssen had a creepy experience over the weekend. A burglar broke into her New York City apartment and left the children's book "The Lonely Doll" next to her bed. Nothing was stolen.
According to TMZ.com, the actress filed a police report and claimed she had never seen the book before or owned it. A police officer told the NY Post: "She walked into her bedroom and noticed a children's book standing on the shelf beside her bed."
Scary!
Janssen believes the break in happened while she was running errands on Saturday night. She is the only person who has access to her Greenwich Village apartment.
"The Lonely Doll," by Dare Wright, was published in 1957.  It centers on a young doll named Edith who eventually becomes friends with two teddy bears. The cover of the book features a black and white photograph of a doll reading a book. It's one of 10 stories written by Wright.
The NYPD is investigating the incident as a burglary.
Janssen stars in the Netflix series "Hemlock Grove" and the film "The Wolverine."