Interview With Musician Jessica Ashley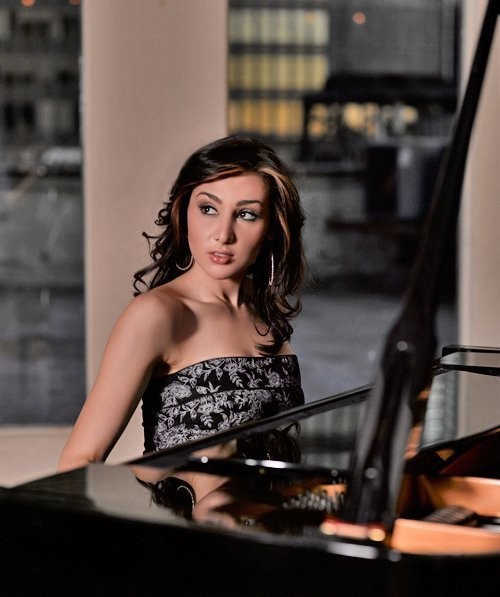 Eighteen year-old Jessica Ashley may be young, but her voice is as powerful as any experienced musician. Her new single is set to release next month and she will be taking part of the VH-1 Save The Music "Breakn' Through" Contest starting in the spring. Jessica took a few minutes with us to discuss her bright future in the music business and her debut album.
You are so young! How long have you been working in the business?
First off, I would like to thank Starpulse for taking some time out for me. I have been a fan forever!!! It is a real honor. Getting back to your question, I have been playing the piano since the age of 4. I was originally trained by my parents, who were also classical musicians. Around the age of 16, I met an entertainment attorney who introduced me to some of the most successful music industry execs, writers and producers. At the age of 17 I was blessed to write a record called "Limbo" which was selected by Interscope records as the first single off JoJo's upcoming release "All I want is Everything."

Who do you look up to as artists?
Alicia Keys, Mariah Carey, Christina Aguilera, and producer/songwriters such as Rodney Jerkins, Walter Afanasieff, and Sean Garrett (who is helping me put the finishing touches on my debut album).

Who would be your dream collaboration?
Ne Yo, I think his sound is amazing! His melodies and musicality stand out in today's "auto tuned" world.

Do you have any advice for any other young people in the industry?
Don't give up. In the era of Limewire, YouTube, and Vevo, it is increasingly difficult to get that first opportunity. I think new artists should look to Lady Gaga and Katy Perry (two A-list artists who were both dropped from their labels prior to breaking through) as prime examples of the power of perseverance.

Was your family always supportive or a little skeptical of your career because of your age?
My family, as most artist's families are- are quite manic. One day they can be the most supportive people on the  planet, the next day they could be wondering what I'm doing with my life. I don't think they are off base, I feel like this myself some times. That why it is so important to keep going, even in the face of adversity, and refuse to ever quit or lose.

How did you get started?
Professionally, I started when my attorney discovered my cover songs on YouTube. The rest was a whirlwind of recording, meetings, and performances.

Tell me about your new single.
The song is called "If You're Out There." It was produced and written by the Brooklyn duo, WillPen (Abraham "A.B." Williams and Kenyan "KenPen" Penceal). A lot of people doubted my team's decision to release a ballad as our first single; especially in light of the up-tempo records we have recorded. But I'm not scared to be me. You can bet that my up-tempos will come. But at heart, I love big emotional music and this song just spoke to me.
 
Who is your celebrity crush?
James Franco. He's beautiful, confident, talented and intelligent. How can you beat that? ;-)

What was the last song you downloaded on iTunes?
Jennifer Lopez - "On the Floor." This song is incredible and produced by RedOne, a producer I respect immensely!

What was the last thing you Googled?
I have been following the tragedy in Japan. One day, I really hope to be in a position to help those who are suffering. I think a commitment to service and charity is one of the biggest commitments that comes with being a successful music artist.

What are you working on now?
My debut album. I will be making a HUGE announcement in the next couple of weeks. Look for it on Starpulse.com!!!!
Check out Jessica Ashley below as she performs, "Pricetag."