Interview with 17 Year Old Programmer Who Created Browser Plug-in To Block TV Spoilers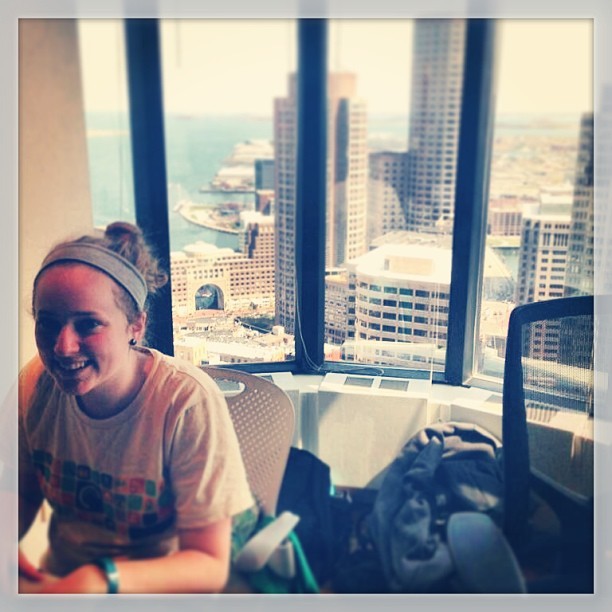 If I start Game of Thrones late on a Sunday night, I make sure I stay far, far away from Twitter and Facebook. I've read too many spoilers on the social media platforms over the years that I know I need to stay off if I'm not watching live.
Jen Lamere, a 17-year old programmer, decided to do something about it for the recent TVnext event in Boston last month. She created a Google Chrome plug-in that allows you to block certain TV spoilers if you happen to visit Twitter before you've watched your favorite show. Lamere even won the Grand Prize for her creation.
I recently spoke with Lamere over email and here's what we discussed. You can follow her on Twitter at @jenniee_l.
For those that haven't heard of your program, Twivo, what is it?
Twivo is an applet that blocks spoilers for shows, then replays tweets about shows when the user watches the show later.
Twivo stands for Tivo for Twitter because the user gets the experience of live tweeting while watching shows later on.
How did you come up with the idea for Twivo?
I came up with the idea because I was sick of having my favorite shows spoiled for me on Twitter. Dance Moms and Pretty Little Liars have been spoiled for me countless times.
How long did it take you to develop Twivo?
It took about 10 hours.
What other creations have you done before Twivo?
Cinemusic is a hack that I wrote with my friend Barbie Duckworth, at the Tufts Hackathon. We used the Echoest API to suggest movies based on their soundtrack.
High Five Hero was done with Barbie Duckworth at the Boston Music Hackathon. We used Makey Makey as a remixing tool for music.
Bohemian Rhapsichord. I assisted Paul Lamere with his Boston Music Hack, which turned Bohemian Rhapsody into a sweet remixing tool.
Jennie's Ultimate Road Trip. My first hack! Paul Lamere and I made a program that tells you what concerts to catch on your roadtrip!
Why do you think the media coverage of your creation has been so large?
I think people are impressed that I was able to win against professional coders, even though I am only 17.
When will Twivo be out?
It should be out in a few weeks. Hopefully the next step will be to expand the code to work on sites like Facebook.
What are your plans for the future as you prepare to enter college in the fall?
I hope to keep hacking, and one day work for a company like Apple or Google.