Interview: 'The Howling: Reborn' Helmer Joe Nimziki Talks Character Chemistry, Werewolf Romance And What's Next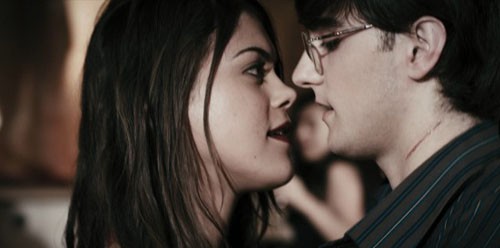 If within a cinematic love story chemistry were key, then the director would be the man who turns the lock.  In the case of the romantic heavy new werewolf outing "The Howling: Reborn" (available on DVD/Blu-ray now from Anchor Bay Entertainment), that would be filmmaker Joe Nimziki.  Making his feature debut with Reborn, Director Nimziki (who has been in the business forever doing everything from being a 'script doctor' to making some seriously savory trailers!) forgoes the typical blood and gore associated with Howling lore and instead puts the films focus on two love struck teenagers who find each other at a very dangerous time.  Starring Landon Liboiron (TV's "Terra Nova"), Ivana Milicevic ("Casino Royale") and featuring a stand-out performance by the captivating Lindsey Shaw ("Pretty Little Liars," "10 Things I Hate About You"), the film is simply a love story in werewolf clothing and it's that freshness that makes Reborn stand out. (Check out my prior review HERE!)  Starpulse got a chance to chat with directing newbie Nimziki about everything from the reaction via hardcore Howling fans about his new vision to the striking chemistry between his two leads.  (Plus I even push to see if he'll give up the name of the person cast as Landon's original Dad he hints about in the Blu-ray commentary!)  So put aside your preconceived Howling horror notions and embrace romantic originality – here's...DIRECTOR JOE NIMZIKI!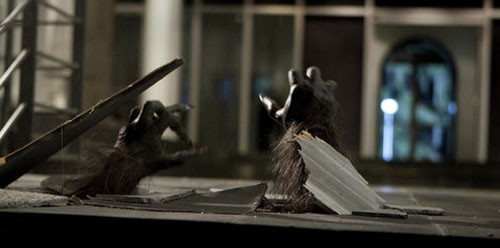 Even though the film is more a love story within a werewolf setting, are you a fan of the original Joe Dante "The Howling?"
Joe Nimziki: I am a fan of the original Howling.  The decision was made by all involved to create a new, original story for our movie...but I still tipped my hat to the original several times in our film.
Some Howling fans may take umbrage with the fact that Reborn has the Howling moniker but plays more like a magnetic and captivating romance – any trepidation about using the Howling name?
JN: I'm sure you're right, but unfortunately there's nothing I can do about that.  It's certainly a reboot and not a remake. Hopefully most people will consider our film on it's own terms...and if the research screening and early reaction is any indication they will enjoy the movie regardless of any preconceived expectations.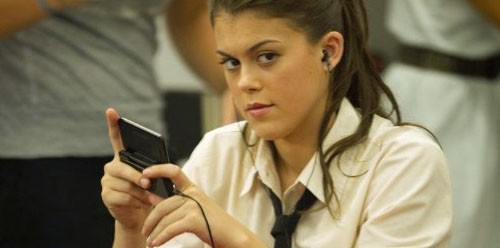 Lindsey Shaw's character starts off very strong and aggressive, then shows a softer side – was it your plan to make the character so layered and how much did the stunning Shaw bring to the character of Eliana?
JN: It was indeed my plan - and in the script - to have the Eliana character be layered and go through a big transformational arc.  That's why it was so important to find the right person to play the part which, and why after auditions in LA, NY, Vancouver, Montreal, Toronto, etc., I was so thrilled to find Lindsey.  Not only is she talented, but such a genuine pleasure to work with everyday and really nailed Eliana.
The attraction between Shaw and Landon Liboiron is key to what makes Reborn a success – was it something you had to work on and what in your opinion makes for memorable on-screen chemistry?
JN: There was a lot of auditioning to find Lindsey and Landon - then a lot of rehearsal with them to find that relationship.  The two of them also took it upon themselves to spend time together when they weren't shooting which helped.  I think they're terrific together in the film.  A lot is made about actors either having 'chemistry' or not, but I think that's only part of the equation, along with a script that works and a lot of hard work.  When everything comes together, like it seems to have done for us, it's really fun to watch.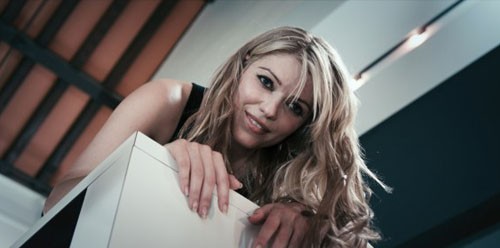 I also liked the motherly yet implied sexual tension brought by the delicious Ivana Milicevic  – was that by design?
JN: Yes, those facets of the Kay character were by design.  All that subtext seemed very animal like and unsettling to me.  We were lucky enough to have some really nice options for the Kay character, but Ivana is someone I've always been a fan of and was really glad to have her for the part.
You talk on the Blu-ray commentary about someone originally playing the father having bowed out.  Spill it - anyone we know?
JN: Since the original Dad was lost due to injury just before shooting, I promised not to say anything.  But I was happy when we found Frank at the last moment up in Montreal to step in.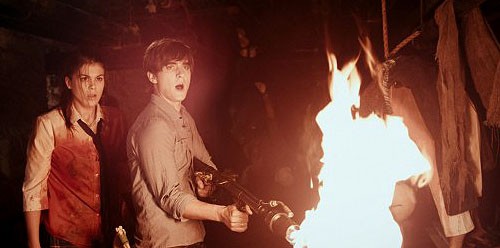 Your knack for real feeling romance is impressive – what's next and will you simply take on a romantic drama minus the fierce flying fur?
JN: Thanks so much.  I think a rom-com may be next ("Love on Trial") or possibly a humorous ode to the 70's action film ("The Sinisters"), but either way a love story will be central.  And with any luck I'll get to spend a little more time with the Will and Eliana characters and their relationship in another Howling movie at some point.
_________________________________________________________________________________________________________________________________________________________
"THE HOWLING: REBORN" IS AVAILABLE NOW ON DVD/BLU-RAY FROM ANCHOR BAY ENTERTAINMENT.