Interview: Scott Speedman, Emily Hampshire And Director Jacob Tierney On Being Not-So 'Good Neighbors'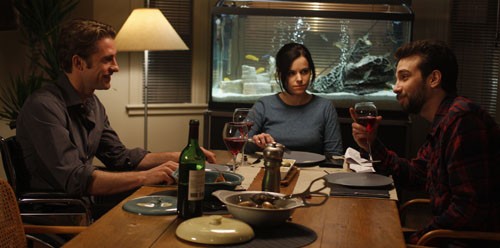 How well do you know your neighbors?  What secrets lie behind the doors of those who live in close vicinity?  And does being familiar with those around you truly make you safe?  So goes the Hitchcock style premise of the new thriller "Good Neighbors," opening July 29 from Magnolia Pictures Releasing that stars Scott Speedman ("Underworld," "The Strangers"), Emily Hampshire (of the upcoming David Cronenberg film "Cosmopolis"), Jay Baruchel ("She's Out of My League," "The Sorcerer's Apprentice") and is directed by Canadian filmmaker Jacob Tierney ("The Trotsky").  The film is based on the Chrystine Brouillet's first novel 'Chere voisine' and features a ton of unexpected shocks, twists and turns.  Starpulse got a chance to sit down with the stars of the film Speedman and Hampshire, as well as director Tierney for an exclusive one-on-one group chat to discuss everything from the complex story to working with cats and even some favorite on-set challenges.  (Plus even a little Atom Egoyan and David Cronenberg insight via Speedman and Hampshire!)  So look out your peephole and be alert – a neighbor is lurking and it ain't State Farm! 
THE GANG:
ACTOR SCOTT SPEEDMAN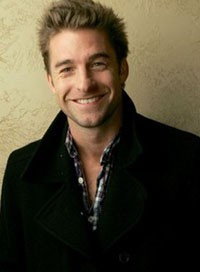 ACTRESS EMILY HAMPSHIRE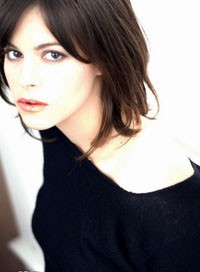 AND DIRECTOR JACOB TIERNEY!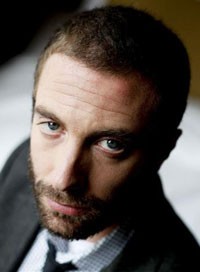 What was it about Chrystine Brouillet's novel that inspired this film to be made?
Jacob Tierney (Director): It was the character of Louise.  It was the idea of watching a woman do this stuff in a genre in which women don't play this part.  It's watching two men react to a female protagonist instead of the other way around and she makes choices that women don't get to make in movies like this – that part of it stayed in my head for many years.  
How do you feel that changing the year of the events from the book affected the story?
JT: In the book she doesn't make a particular effort to ground it in time.  I did change the city.  That was a bigger deal for the author I think, that I moved it from Quebec City to Montreal.  But as I told these guys, that was when I read the book and that was when the book and the time conflated for me in 1995.  I felt the atmosphere of the city then was something that would be appealing to recreate, particularly in this story and the genre.      
Emily Hampshire (Actress, Louise): I think it really helps in terms of forensics and cell phones and all that googling to eliminate that problem.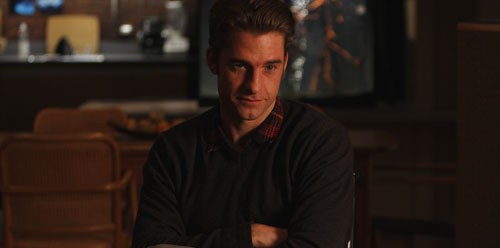 Scott and Emily - was your reaction to the rich and dark story after you read the script?
Scott Speedman (Actor, Spencer): I wanted to do it right away.  I just loved the turns and I thought it was so fun – I didn't see it coming.  You don't get to read a lot of movies like this that pick up and get better and better and more fun as it goes along.
EH: I loved the element of glee I felt in reading it, which I didn't expect.  It was super tight and the joy and banter – I remember we had a read through and that was just a fun experience.  I felt we could enjoy the movie while we were doing it, which is rare.
Jacob, you've successfully mixed two elements into "Good Neighbors" that are fascinating for a film of this type, namely dark comedy and politics.  How did you walk the fine line between adding those elements and simply telling a riveting thriller?
JT: I feel that classic noir has always been a black comedy genre and to me it was really normal and natural to put that in.  It also felt natural to me to make it funny, which is something I enjoy in films.  I think about the contemporary movies of this ilk, the film noirs I love like "Shallow Grave" or "The Talented Mr. Ripley," they're funny movies and there's a lot of laughing going on.  And I definitely wanted some mean laughing going on.  The politics in the film are the macguffin.  They're just there for them to get together to talk about something and then they're completely abandoned - and I knew they would be a good distraction.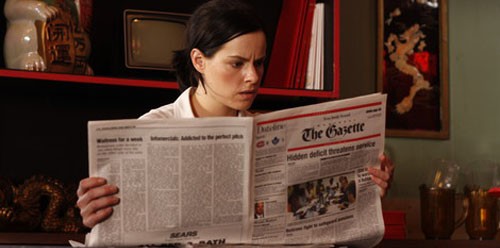 The complexity of the performances in the film does hold the audience in suspense - what was the key to what made these characters tick?
SS: For me it was such a stylized character in a way.  Getting that tone down and getting that Chesire cat glee making fun of people, getting in there, not being politically correct, and getting to do and say as you please was fun.
EH: I think you can smell that off another person, this sense of both having secret desires that you're not acting on.  When Louise and Spencer get together it's like gaydar in a way!  (Everyone laughs)
There seemed to be a connection and yet a distance between each of the three lead characters in the film – what was the dynamic like on-set, especially since Jay and Emily had already worked with Jacob on "The Trotsky?"
EH: We tried to alienate Scott! (Laughs) No it was really fun, it was like camp.
SS: It was definitely a fun experience.  I didn't feel...(smiles) alienated!
EH: But we tried!
SS: It was very easy going.  We've known each other, back in the days of TV movies...
EH: He date raped me!  (The film was "Every 9 Seconds")
SS: I did?  Oh yeah, I did!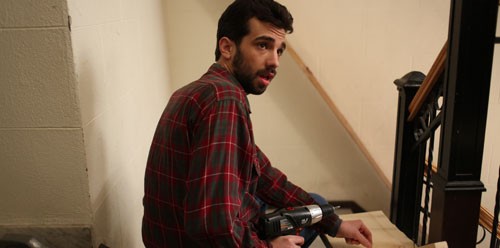 So what was the toughest thing in terms of shooting for each of you?
SS: For me it was the stillness and having to be still.  And the wheelchair itself and getting used to that, not getting to be fidgety and move around and be very physical was always tough for me.
EH: I wish I had something...
(Scott brings up a harsh part of the film involving Emily in a very amusingly curt way and everyone laughs!)
I was gonna say maybe that part, but I can't even describe it without giving away plot points!
EH: Oh, yeah!  Okay, yeah!  Oh my god that was awful!
SS: Yeah it was awful, but it was challenging!  He didn't say what was fun!
EH: Honestly, when I read the script I was signing on to everything in it.  I really liked it and I thought it was funny.  But on the day when it came to actually doing it, I felt uncomfortable and I was surprised at how uncomfortable I felt.  I was worried about the tone and you could step too far with that.  But of course Jacob acted it out for me and I trust Jacob and I did it and it's my favorite scene in the movie.  I want to put it on my demo reel – my reps won't let me!
JT: For me it was the cats!  There was a whole other level of dealing with cats that's a nightmare – it made me crazy.  But then occasionally they will do something extraordinary too, like there's one shot where Jay craws into bed with Emily and the cat gets up and repositions himself between them like a child.  We were watching at the monitor going, 'Is the cat finally doing something that isn't irritating?!'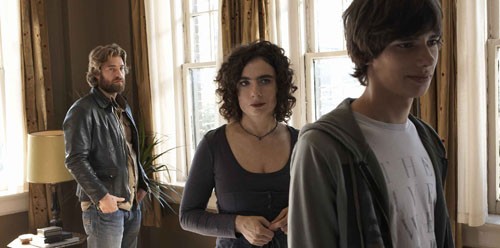 Scott, you worked with the great Atom Egoyan on the amazing film "Adoration."  Egoyan is kind of one of the last of the filmmakers whose films dare to take their time and I was curious what it was like to work with him on "Adoration?"
SS: I was very surprised.  I had these ideas that he was gonna be a guy behind the monitor, not saying too much and just sort of letting you fend for yourself, but I was surprised how warm and generally nice and open he was.  He was right by the camera and he was very supportive.  It was interesting and it was very challenging too; he threw the first, hardest climax of that movie up first for the first three days.  It was an interesting thing - I had never done anything like that before.
So what's next for you Jacob?
JT: The next thing I'm doing is adapting a book by Doris Lessing called 'The Good Terrorist.'  It's a political drama about a bunch of young people who want to become terrorists and want to join a separatist movement in Quebec in 1970 and end up committing their own act of terrorism.
Scott, you've got Mary Harron's new film "The Moth Diaries" coming out...
SS: Yeah, I haven't seen that yet, but that was a fun movie to shoot for sure.  I wonder what that movie is gonna be like, it'll be interesting to see.  I also have a movie called "Edwin Boyd" coming out and then another movie called "The Vow" coming out.   
And Emily you just worked with the legendary David Cronenberg on "Cosmopolis" coming soon – what was that experience and working with David like?
EH: It's funny because Jay is actually in it as well, he shot before me and I called him to ask what it was like to work with David because I was terrified.  But he really is…he doesn't say much, but he runs the set and you can tell that he's got this crew where this thing has been working very smoothly.  Same crew and it's just a…chill set and I never use the word chill.  What I love about him is he gives you the character - he gives you the responsibility.  He doesn't talk a lot to you about stuff, he lets you own the part.
 GOOD NEIGHBORS OPENS IN SELECT THEATERS ON JULY 29 FROM MAGNOLIA PICTURES RELEASING