Interview: 'Radio Rebel' Herself Debby Ryan On Masks, Playing Shy And Just Being Who She Is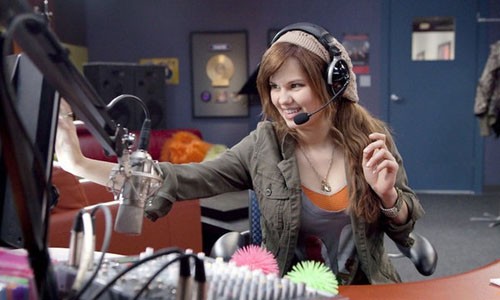 What a difference a little Debby Ryan makes.  The new to DVD Disney Channel movie "Radio Rebel" (out now from Image Entertainment) could have been a standard, run of the mill light teen comedy about a shy gal who comes to life when the mic goes on.  But with the charismatic and dynamic Debby Ryan at the helm, "Radio Rebel" just got a whole lot cooler.  Equally effective as both timid high school gal Tara and her outspoken alter ego "Radio Rebel," Ryan definitely elevates the material and brings a captivating quality that makes it a winner.  Ryan is famous in younger circles for doing a ton of TV and Disney fare, but we were most impressed by her movie work here as a quiet gal with something to say.  We recently got a chance to speak with the charming and delightfully revealing Ryan, who graciously chatted one-on-one with Starpulse.com all about "Radio Rebel," playing the two sides of her creative character and some of the influences on her rebellious DJ.  So crank up the volume, raise the bass and talk hard – here's the "Radio Rebel" herself...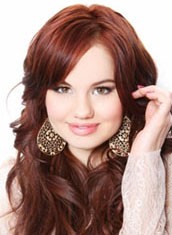 What was it about "Radio Rebel" that made you want to make the film?
Debby Ryan: When they sent me the initial script and they asked me my thoughts on it, I felt very positively about it.  There were definitely things that I contributed and it was a very collaborative process as far as coming up with some of the story lines and the wardrobe, but I threw a great deal of my heart into it.  I really related to it, I knew the soundtrack was awesome, I knew Peter Howitt who directed the movie "Sliding Doors" with Gwyneth Paltrow and was interested in his work.  Plus I write a music blog and I'm a big fan of finding unknown music, finding music that people might not listen to and sharing it with them – so that was a very "Radio Rebel" thing.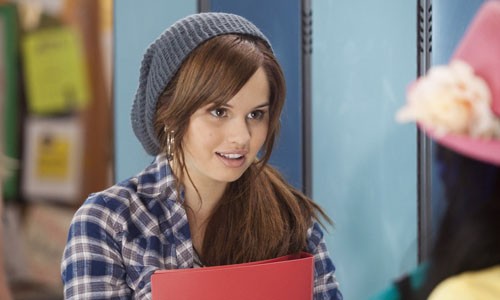 You seemed at home playing both sides of Tara Adams – which was more difficult to play shy Tara or the outgoing "Radio Rebel?"
DR: I'm introverted by nature and what's interesting is when I started in theater I would hide behind my mom's skirt.  I would hide and wrap myself in the curtains and watch the eyes of the audience and the players and actors.  Then I would go out and do my scene and be dynamic, dance and sing and I would come back and hide and be shy again - I had my own little Tara/Radio Rebel.  I'm used to, when I'm performing, having to turn that off and be that confident person and not hide.  So playing a shy person was something I hadn't been able to do.  There's so much insecurity and checking to see if your feet is still there and not being able to say anything other than just nodding.  Those scenes, and it's so funny, I felt at home there.  It did feel very real and a lot of it felt very much like allowing myself to be vulnerable and terrified in front of a camera and in front of people.  An interesting dichotomy for sure, but it was definitely harder to play Tara. 
Which side of Tara is Debby Ryan most like?
DR: I think it's both.  I think of that scene at the end where she's walking down the stairs and she's like I have reached this point in my life that I need to be who I am in front of you.  I know who I am, I know what I believe in and I know what I stand for.  I don't know what I'm going to grow into and I don't know what's going to happen with my life.  I know that things that I think and say are not always going to be popular and getting to that point of saying I'm going to take this knowledge and I'm going to step forward anyway.  In the book there's this reoccurring theme with masks that someone hides behind.  Tara's mask was with her headphones and her microphone and no one knowing who she was.  I think I absolutely like the idea of hiding behind this mask of Debby Ryan.  Her hair is always done, she's kind of that person - she's put together.  But if you see any of my interviews you see that I'm constantly making fun of myself and stumbling all over myself – that's who I am.  I can't go a day without knocking into a corner or tripping over something or saying something weird and dorky or quoting "Lord of the Rings" or blushing in front of a boy.  I think I'm getting to that point of I'm comfortable with who I am.  If I could have been more of a Radio Rebel and less of a Tara I think high school would have been great.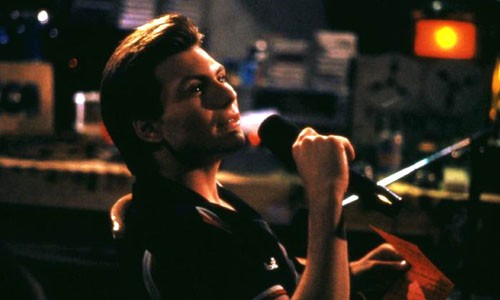 Some of the themes in the movie rival one of my favorites, the Christian Slater film "Pump Up The Volume" – have you seen the film and were there any influences on "Radio Rebel?"
DR: Absolutely.  With everything I do, like if I'm working on "Jessie" I watch a lot of "Laverne and Shirley," "The Nanny," "Friends" and I watch a lot of multi-cam sitcoms.  So every movie is no different.  When I go into doing a movie I watch several John Hughes films, which are some of my favorite ensemble pieces where everyone is a little bit different.  It's very ala "The Breakfast Club" and has different characters that come together in one piece.  For "Radio Rebel" I watched "Pirate Radio" and I watched a lot of music orientated things. "Pump Up The Volume" was definitely one of them.  I always do research for a role on the low-key and when I saw "Pump Up The Volume" I was like this is definitely what we are trying to do here.  But for "Radio Rebel" her DJ personality I patterned off some of my favorite front men like Freddie Mercury and the front men from The Who.  People who can absolutely connect and make eye contact with an audience or make every single person in a crowd of ten thousand people feel as though they are being spoken directly to. 
There were some genuine words of wisdom via "Radio Rebel" – were you able to improvise during the radio scenes?
DR: It's funny you say that actually.  A lot of the "Radio Rebel" speeches were directly written by me.  I grabbed a copy of the transcript and before we went up there I rewrote some of the scenes and sent them to them.  I used some of my words where I said dig it – a lot of my friends make fun of me for talking jive speak.  It's just random.  And then there's the speech where she sits down and she's like, 'Music is who we are and it's where we've been and where we're going' – that was something that I wrote.  The world that I want to escape from and the world that I want to escape into is all summarized in a three minute song or a playlist I've created.  It's just me – how I feel about it.  When you hear those things you're not just hearing Tara, you're not just hearing "Radio Rebel," you're definitely hearing a lot of Debby.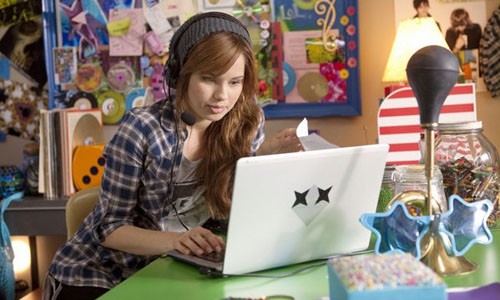 You have been known for the Disney fare you've been doing, but there's real drama and pathos in your character amidst the comedy in "Radio Rebel" – any desire to work on more grown up fare?
DR: Absolutely.  I want to do dramatic Indies and dramatic films, but I just realized I'm a complete goofball.  I love "Friends," I love "Laverne and Shirley" and it's really cool to be able to support myself from being a dork.  But I'm always looking to diversify and I was fortunate to be able to play a role of a girl recovering from a coke addiction on "Private Practice" recently and I just did another TV show where I played a murder suspect and there is a couple of really dramatic scenes.  You're always looking for the right film, so I've turned down several roles and been not right for several roles and I'm at the point right now where I'm only going to do something if I really love it and it's an amazing role to sink my teeth into.  I've been blessed to have opportunities and I feel it's only going to go up from there.
"RADIO REBEL" IS AVAILABLE ON DVD NOW FROM IMAGE ENTERTAINMENT.