Interview: P.J. Soles Talks 35 Years of 'Halloween'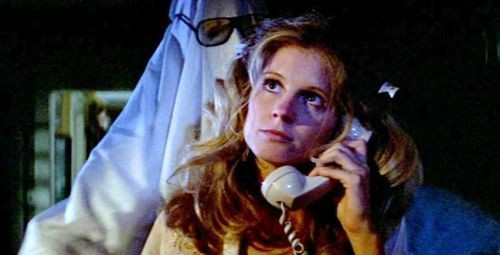 First off I have to make a confession – I have deep childhood love for Riff Randell.  The perky, spirited and altogether rebellious teen ala the Roger Corman classic "Rock 'n' Roll High School" was a big part of the adolescence of yours truly.  So imagine my joy at the opportunity to chat one-on-one with the uber-cool actress that brought her to life P.J. Soles – a dream come true.  The event that brought us together is none other than the new stunning transfer Blu-ray "Halloween: 35th Anniversary Edition" (out Sept. 24 from Anchor Bay Entertainment) where of course P.J. plays the sassy Lynda van der Klok.  (Watch out for that sheet with glasses!)  So in a conversation about everything from "Halloween" to "Carrie," playing Lynda to Riff, we get a chance to chat with P.J. and it was truly a dream come true.  Welcome the positively delightful...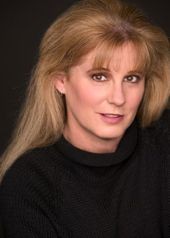 Did you ever think that 35 years later not only would we still be talking about "Halloween" but also that fans would be clamoring for another tasty special edition?
P.J. Soles:  It's so true – clamoring is right.  Somebody said it was already number three on the Amazon list.  (Laughs)  It's crazy!  It's amazing and I mean who would have thought.  Everybody always asks when you were making the movie or when you first read the script did you think this was going to happen – no way.  I just wanted to do a good job as Linda and stand out and not forget my lines and hopefully I would get hired for another movie.  But you never thought thirty-five years from now I'll be sitting as a table in Pittsburg or New Jersey and people were gonna go, 'I loved you in Halloween!'  I never dreamt it.  (Laughs) 
What is your most odd fan meeting experience for "Halloween?"
P.J.: Gosh, most of them now!  Most people come to my table, you can tell they're nervous, I have to coax the words out of them and I'm always shocked by that.  Here I am a much older lady sitting here and they're looking at me like I'm still this sixteen year-old high school student.  And it makes me feel one really good, two then I start to get nervous because I don't want to disappoint them.  So I think don't act old – gotta act like Linda!  For the most part then we start talking and they want to share with me how much they love the movie and what it meant to them.  I swear I get people who are fifteen, sixteen that say that Riff Randell changed their life or Linda from "Halloween" is their favorite character all the way up to twenty year-old boys, thirty year-old guys and girls, fifties, sixties, even women in their seventies.  So I truly get the whole range – it's amazing.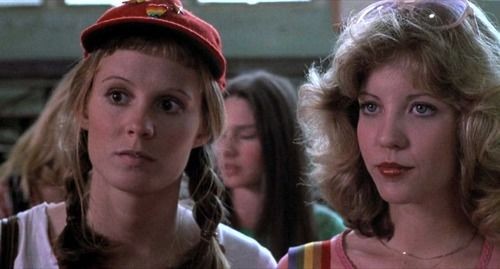 No matter what the film, "Carrie," "Rock 'n' Roll High School" and especially "Halloween" you always play the sassy gal of the group – is it a coincidence or do you gravitate to such outspoken characters?
P.J.:  (Laughs)  I don't know, I suppose I have a spark in me.  I just try to infuse as much energy as I can into my characters and even in Stripes I just want the person I play to come alive on the screen.  And to be an unforgettable performance so people go she's a really cool girl.
Now do your kids know about "Halloween" and are they fans?
P.J.: Well, I didn't let my son watch "Halloween" until he was thirteen.  My daughter when she was seven was into "Grease" and I went "Grease" huh – let's put on "Rock 'n' Roll High School!"  I was tired of hearing "Grease" songs so I put that on and then her girlfriends would come over and I would let her wear my Riff Randell jacket.  "Halloween" my daughter didn't see until she was about fifteen.  But my son I let him watch it at thirteen and that was only because I was invited to a screening on a big screen down in Orange County.  It was very scary for him because they had someone dressed as Michael Meyers walking around our theater when we were watching it.  So he was completely freaked out.  (Laughs)  And my daughter watched the TV version when she first watched it so it wasn't as bad.  Now both my kids are married – my daughter is twenty-six, my son twenty-nine.  They've come to some conventions and they're always so amazed like these people like you so much mom, that's so weird!           
You obviously worked with De Palma on "Carrie" and Carpenter on "Halloween" early on – what were they like at that time and what was their process as directors?
P.J.: De Palma had already done a couple of well received movies, but they were totally different people.  Brian was very quiet and always had a little sly smile.  In fact that's the only way you knew that he liked something that you did; if he didn't take another take and if he sat there with a smile rubbing his chin.  But never really spoke to any of us, no direction really except for blocking and lighting, so it really sort of depended on everybody playing their part.  John Carpenter is pretty much the same age as I am, but he just seemed like a big kid.  You knew you were dealing with an artist.  There's something very gentle about John, the way he communicated with Debra and the way he was so tender with me and Jamie and Nancy.  He always took a lot of time to sit down with us and he was very wanting of us to contribute whatever input we had.  I adore him for that.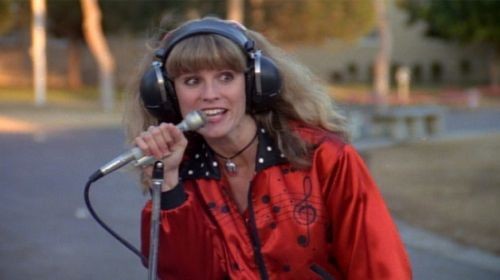 Your cool character of Riff Randell in "Rock 'n' Roll High School" was an uber-Ramones fan – how did you feel about the band at the time you made that film? 
P.J.: Yeah, no feelings.  (Laughs)  I was freaked out when I first put the cassette on back then.  I was running around the house going oh my god – I have to be their number one fan!  If you put Jackson Browne in or Linda Ronstadt I would be like YES!  But there were moments where I was like this is music?  I can't believe I was so out of it that I didn't hear it, but once I met them it kind of warmed me up to them.  But it probably took me two or three years after I'd even made the movie to appreciate what they were doing.  But it didn't click right away as something that I was ever going to be a fan of – so it was really acting.      
What's next for you? 
P.J.: Riff Randell's come to life here!  I've written six songs for a band called Cheap Rodeo.  It's a country band and finally my lyrics are out on a CD at cheaprodeo.net and I'm very proud.
"HALLOWEEN: 35TH ANNIVERSARY EDITION" HITS BLU-RAY SEPT. 24 FROM ANCHOR BAY ENTERTAINMENT.