Interview: 'Mud' Director Jeff Nichols On McConaughey, Casting Kids And The Luck Of Being Ignored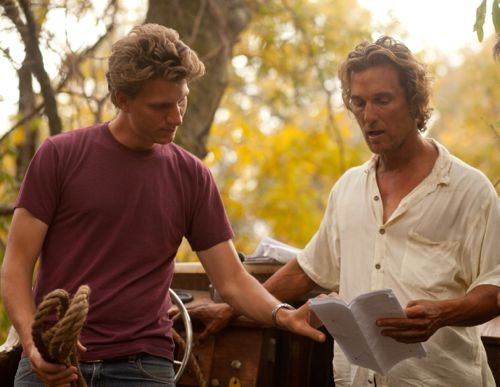 For those who claim there aren't still amazing filmmakers out and about doing movies their own way, you haven't seen the works of Director Jeff Nichols.  He first burst onto the scene with a thoughtfully paced five-star revenge flick with a distinctive slow southern style titled "Shotgun Stories" and the fabulous film featured a standout performance by an early and brilliant Michael Shannon.  (I put it at #1 on my own Top 10 list for 2007 and touted it to everyone including Leonard "haven't heard of it" Maltin!)  The two teamed up again along with actress Jessica Chastain in 2011 to even more critical acclaim with their follow up "Take Shelter," a tale of a man obsessed with an unseen apocalypse he believes is coming.  This year Nichols put yet another outstanding flick on his untainted resume titled "Mud" (hitting DVD/Blu-ray August 6 from Lionsgate Home Entertainment), a tale about first love in various guises – romantic, family, friendship – this time starring a never-been-better Matthew McConaughey in the title role.  (Don't worry fans – there's a little Michael Shannon in "Mud" too!)  We got a chance to chat one-on-one with moving movie homerun king Jeff Nichols all about the inspirations behind the seemingly personal "Mud," his great casting choices, how he manages to stay story pure in a sequel and big budget heavy Hollywood, plus what he's got cooking up next.  We're so proud to help promote the work of those who continue to enrich the cinematic landscape with five-star flicks – welcome...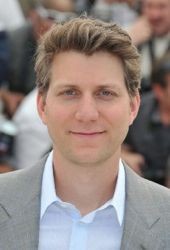 "Mud" is a film about love in various guises – romantic, family and friendship.  What was the inspiration behind it and what were you ultimately trying to say about relationships with this story?
Jeff Nichols: Really, it was just about taking a look at the cycle of first love.  You fall in love passionately I think the first time you fall in love.  It's kind of an irrational feeling where you're just head over heels and then something happens and at the end it's as devastating as it was gratifying at the beginning.  You think you'll never try it again and then something happens – time passes and there's a girl across the street and you think I can try it again.  I thought it was interesting to build two characters; Ellis on the one hand who is going through this cycle for the first time and Mud who just got trapped in it   That's what it is for me - people dealing with heartbreak.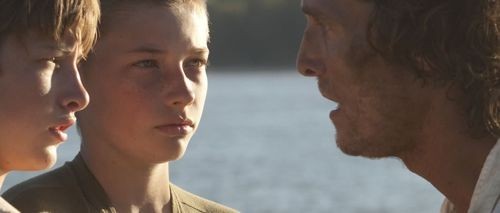 Matthew McConaughey is pitch perfect as Mud though all your films thus far have featured your trusty actor/director relationship with Michael Shannon – was Michael ever a consideration for the role of Mud and what made you choose Matthew?
JN: It's funny I had "Take Shelter" and "Mud" written at the same time before I made either.  And I'd worked with Michael on "Shotgun Stories" and I showed him both the scripts, not only because I wanted him involved in "Mud" but also because he's one of the smartest guys I know and I just wanted his opinion.  So I asked him, 'What do you think about Mud?'  And he was like, 'Well, I want to play Mud.'  And I said, 'You can't play Mud – I wrote Mud for Matthew McConaughey.  You're supposed to play Galen the uncle.'  He was like, 'The uncle?!  Okay Nichols.'  From the beginning I had seen it with McConaughey, so you take it out into the world.  When I was first started thinking about that role I was just in college and I'd just seen "Lone Star" and I was like that's who I want to hang out with on an island.   I remember the second day of working and he said the lines and it was kind of like this decade long relief that happened because I wrote it in his voice as best I could.       
Also the work by kids Tye Sheridan and Jacob Lofland is exceptional – is it difficult to get such layered work from actors so young and what's your secret?
JN: The secret is casting because to be honest on-set they were no more work then the adult actors – sometimes less.  Tye, who played Ellis, he was really comfortable in front of the camera and really comfortable being himself and the same with Jacob who played Neckbone.  I think they're personalities were very suited to each character and so they didn't have far to go.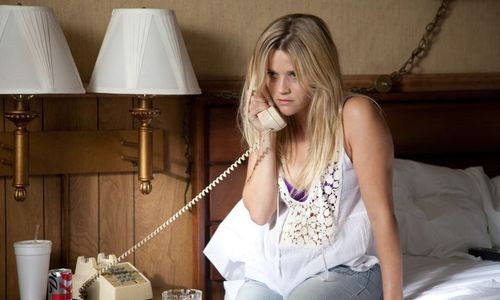 Quiet moments in your work have always been a staple but none speaks more volume then Reese Witherspoon's character in "Mud."  Was her powerful work through little dialogue by design?
JN: Yeah.  Her character is the hardest one and I respect Reese a lot for taking it on because it's not on the page.  The reason that it's not on the page is this is a movie about love from a male point of view – like it or not.  That's what I was attempting.  But as a result you kind of shortchange the female characters by definition because I'm not trying to strike a balance like a romantic comedy and make everybody feel okay about everybody.  And Juniper's character, she's tough and she's been tethered to Mud her entire life so she's also has all these negatives as a result.  I think she has a tough decision to make and it all happens off screen.  It's not an easy thing to do and the pressure was on her – I respect her a lot.
Since the great "Shotgun Stories" you've managed to make films on your own terms that feel untouched by a Hollywood system in terms of content, style and pacing.  In a movie world heavy with big budgets and sequels how have you managed to maintain control?
JN: It's been a lot of luck.  On "Mud" it was Lisa Maria Falcone the person who runs Everest Entertainment who came in for all the financing.  She basically said here's a bunch of money and it was a bunch – for me especially – and she said I want to visit the set once because I want to see the snakes and I'll give you my thoughts when I have them but the film is yours.  And they supported me all the way through.  Beyond that looking at all three films again a big part of it is luck in that after "Shotgun Stories" I wasn't offered something else.  I so desperately wanted to make movies that had a few things connected I would have director a schlocky horror sequel, you know?  And I would have been fine with that and I would have tried to make it as good as I possibly could.  But luckily "Shotgun Stories" was just unsuccessful enough (laughs)...it's funny because I had some respect, I had some clout, I'd worked with Mike Shannon, I'd not made a fool of myself and it was just enough to not get scooped up by the system.  And then to be allowed to make Take Shelter, which was another small budget where nobody bothered me.  I've had control over each of my films and it's great.  It's like the industry didn't care enough to come bother me – I don't know whether that will last or not.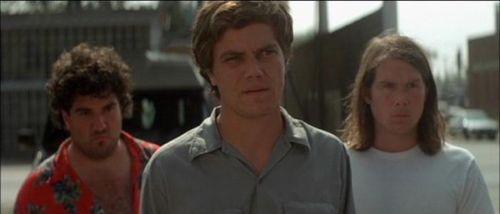 With thoughtful approaches to revenge with "Shotgun Stories," natural disasters with "Take Shelter" and now love with "Mud," what's next?
JN: You know I guess they're all about love to a degree, but his new one is about purpose.  Trying to find purpose for doing what you do and I made a movie about that.  Thought I was making a movie about belief and heady questions, but it turned out I was making a movie about purpose.  It will make sense once you see it.
Check out my five-star theatrical review of Mud HERE. 
"MUD" HITS DVD/BLU-RAY AUGUST 6 FROM LIONSGATE HOME ENTERTAINMENT.