Interview: 'Mama' Director Andy Muschietti Talks Visual Influences, Guillermo del Toro And What Scares Him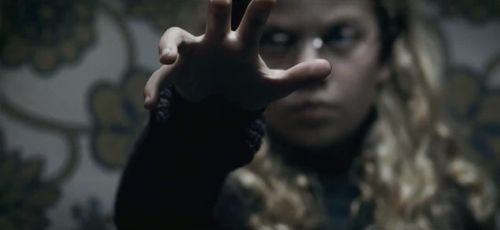 Nothing gets producers and studios more excited then a short film with massive creative potential, but in the case of a uniquely visual tale of a ghostly maternal figure out to do harm it was a cinematic slam-dunk.  Not only did "Hellboy" helmer Guillermo del Toro come on board as a supporter and Executive Producer, but also the film then got made into a feature length horror flick with the likes of actors Jessica Chastain and Nikolaj Coster-Waldau.  The film is called "Mama" and to celebrate it's arrival now on DVD/Blu-ray we sat down with co-writer/director Andy Muschietti who talked about his visual influences, the power of del Toro and what scares him.  Don't mess with mama – here's...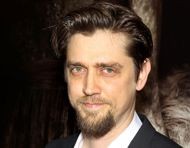 "Mama" of course began as a short – what was the visual and tone influences behind it?
Andy Muschietti: I did the short because I wanted to show something I had never seen before in film.  If I didn't think the combination of things that happen in Mama were original, I would have picked a movie and said this is what I'd like Mama to look like.
At what point did the amazing Guillermo del Toro become involved and a feature film become a reality?
AM: When Guillermo jumped in, we were already pitching the feature to studios as a result of the impact of the short, so by that time I was very excited already.  But when Guillermo called it was an extra boost because he's a guy I admire a lot and his godfather-hood would mean a lot.  Even though at that stage we weren't sure if the project might not get a theatrical run, it felt like a dream that was coming true.
When writing as a brother/sister team what is your process?
AM: I normally come up with the story and structure it.  I put a beat sheet together and then discuss it with my sister and on that feedback the story grows.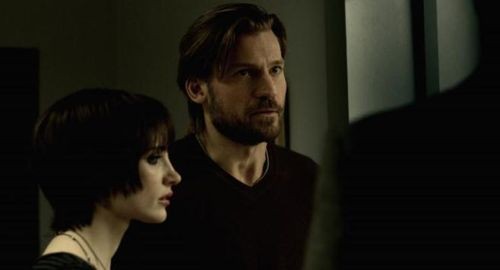 You've got a killer adult cast with both Jessica Chastain and Nikolaj Coster-Waldau – how did they become involved and what made you cast them?
AM: I first saw Jessica in "Jolene" and she blew me away.  Barbara was obsessed with the trailer of "The Debt," which hadn't even come out.  Jessica had five movies made that weren't out yet, so we sent her the script and she loved it.  She had never done a genre movie before and was kind of concerned about what the vision was, so we flew to LA and met with her. She loved the character of Annabel, with her punk rock girl look and her challenging coming-of-age character's arc.  Both Jessica and I play the ukulele and dance lindy hop, which was a great coincidence, and something we also bonded with. Lucas' role wasn't an easy one because he had to be a bit of an antihero and when we first thought of Nikolaj he didn't quite fit in the description of the character.  All it took to convince me was a short video he made in Copenhagen playing two of the most dramatic scenes I've never seen - he was simply outstanding.  Working both with Jessica and Nikolaj was a real pleasure and I hope we'll do it again in the future.
The girls give some seriously haunting performances – how were you able to get such layered work from actors so young?
AM: Both Megan and Isabelle are very talented and I admire their ability to imagine and explore.  I've done commercials for a long time now, so I have quite a bit of experience with child actors.  But early on with Megan and Isabelle, I perceived that the more freedom I gave them, the better the result.  After we were done with a basic outline of the characters, I didn't want to condition their interpretation of the characters and situations.  I basically gave them space to recreate and whenever I had to intervene I didn't do it by correcting them, but more suggesting we try something different.  I think the girls had a lot of fun during the shoot.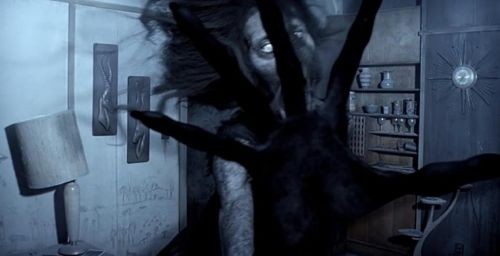 Can you talk a bit about the image of "Mama," her look, and what you based her shape and movements on?
AM: Ever since I saw "Close Encounters of the Third Kind" as a kid, I've been afraid of long limbed figures.  Also, by that time there was a Modigliani portrait hanging on the wall at my house - it scared the shit out of me.  Modigliani portraits still scare me to this day; the small, empty eyes set in a wrong angle, the elongated neck, the tilted head, a gesture of absence that makes the characters intention and intelligence unreadable.  I wanted to impart all these qualities into "Mama" because I knew it would scare others just like it scared me as a kid.  Another concept that has a visual expression is the floating feeling.  Edith Brennan fell into a lake and her body rotted in the water - because of this water greatly affects "Mama."  Also, we tried to give the illusion that her hair looks like it is underwater throughout the entire movie. 
And finally what's next for you guys?
AM: There are a couple of projects going on, but mainly we are working on a new screenplay.  It's a supernatural thriller with dark humor – it's going to be really, really scary.
"MAMA" IS NOW AVAILABLE ON DVD/BLU-RAY FROM UNIVERSAL HOME ENTERTAINMENT.