Interview: Jon Lovitz Talks A Career In Comedy and 'Hot In Cleveland' Role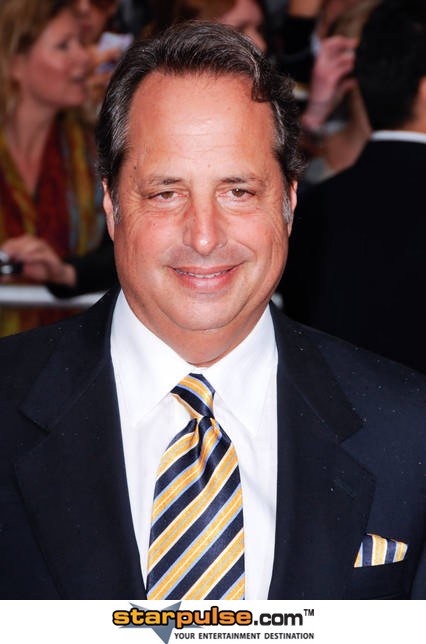 Since his run on Saturday Night Live in the late 80's, Jon Lovitz has been a prolific comedian in both TV and film. As he gears up to appear on TV Land's original series Hot In Cleveland on March 9, Jon was kind enough to sit down with me to discuss that upcoming role as well as the lengthy and varied career he's made out of making us laugh.
Let's start with what's coming up: tell us about your role on Hot In Cleveland. What can we expect to see from you in that episode?
I play a homeless guy, and I meet Jane Leeves' character.
What's it like to work with that cast? All the actresses have these reputations that they bring to the table from their previous TV series. You actually appeared in an episode of Wendie Malick's show Just Shoot Me.

Wendie Malick recommended me for the show; she's super-nice. Valerie Bertinelli I'd met [when] she hosted Saturday Night Live. They couldn't have been nicer and they made me feel very welcome.
You have a pretty sizeable reputation of your own; you've appeared on pretty much every major comedy series in recent memory (Saturday Night Live, Friends, Seinfeld, The Simpsons). With everything you've done, what keeps things fresh for you? What do you look for in material?

Most of it's what's offered to me. For TV, it has to be a top show and one that I'm a fan of. Mostly, it's actors that I want to work with.
Is that pedigree ever daunting, in terms of moving past it?
I remember my first year on Saturday Night Live, I thought, "Did I just peak in my first year working? How am I going  to top that?" But you can't top it. That's a mistake.
I keep trying to grow. I learned how to become a stand-up about seven years ago. You never know how anything's going to come out, as far as if it's going to be successful. I just enjoy the job I'm doing. That's the reward.
One of the neat things about your career that I've noticed is not only have you appeared on all these great shows, but you've made repeat appearances, such as with Friends, NewsRadio and The Simpsons. What's the secret?
I don't know. I try to do my best and, like when I did Las Vegas, they like me and they ask me back.
I can't interview you without asking you about The Critic, which is one of my favorite comedies and still has a cult following more than 15 years later. What was it like working on that series?
It was fun. Al Jean and Mike Reiss created the show, and they wrote the part for me. It was a very pleasant experience and I wish that it hadn't been cancelled. I'd do it again, if they wanted to bring it back.
Of all the projects that you've done, are you recognized more for one than any other? Do you have a favorite?
Not really. I have people that are fans of all different things I did, which is really flattering. I'm realizing that my performances are memorable. That means I did my job right. Any job I've had, I'm grateful to have it. I feel fortunate.
Considering your long resume, do you have anything left that you'd still like to pursue in your career? Would you consider directing?
Oh, sure. It's endless. There's always something new. You can't have done everything.
Directing is a whole other job. There's a lot to that, too. You have to be very dedicated. You're basically working over twelve hours a day. You have to have a project you really love. I don't know if I have that.
What shows do you watch?
The first season, I watched Breaking Bad, with Bryan Cranston. His acting is as good as anything ever. He's incredible. You never know what's going to happen next and it seems totally real.
I like watching myself, but I'm critical. I'm mostly watching to see if what I was trying to do came across. That's how I learn.
If you weren't an actor, what would you have been?
The only [other] thing I ever wanted to be was a baseball player. I was obsessed with baseball from the ages of seven to fifteen. I was nowhere close to being good enough, but I loved it. I met Reggie Jackson when I did The Benchwarmers and I asked him, "What [speed] are you throwing it from the outfield?" He said, "In the nineties." You really have to be one of the top athletes to succeed in professional sports.
My thanks to Jon Lovitz for this interview. Catch him when he appears on TV Land's Hot In Cleveland on March 9.