Interview: 'Headhunters' Helmer Morten Tyldum Talks Inspirations, Influences And Actors Doing Their Own Stunts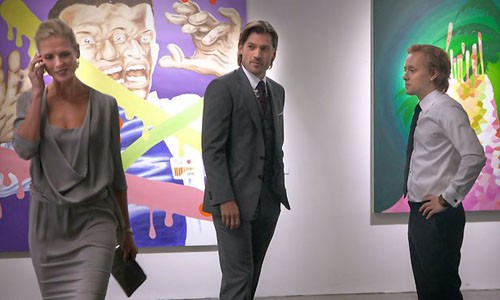 Making a thriller successful is a tough job indeed, but add to it some cool heist elements, nifty revenge angles and tasty action galore and you've got something special indeed.  We're talking about the new Norwegian film "Headhunters" (in select theaters now from Magnolia Pictures), which is based on the novel by writer Jo Nesbo and is the new outing from famed director Morten Tyldum.  We recently got a chance to chat one-on-one with director to watch for Tyldum, who talked all about the film, working again with lead man Aksel Hennie and the palpable chemistry between his leads.  Here's...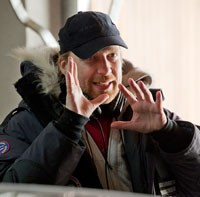 What was it about Jo Nesbo's novel that inspired you to make "Headhunters" into a film?
Morten Tyldum: The character.  I read the book when I was looking for a movie and I just loved Roger Brown.  I think he's a unique character because he's so flawed and at the same time he's so charming.  In a way there's a little bit of Roger Brown in all of us.  I was fascinated by his journey and how he goes through all of it and comes out as a complete person.  Plus it's a great roller coaster of a movie – there's so much that goes on.  So I read the book and I called the publisher and said 'I just read Headhunters and you have to let me direct it.'  It was sort of like love at first sight.     
I love how the film goes from slick heist picture to a bloody action revenge movie – what kind of tone were you going for and how would you describe the film?
MT: Really I wanted to make a film that could go anywhere and the tone of the movie should follow Roger.  So where he is emotionally and psychologically, that's where I wanted the movie to be drama wise also.  So it starts out almost like an "Ocean's Eleven," very tasteful, very slick and he's in control.  Then when he loses control things are falling apart, they become more absurd, more violent and stranger.  And the climax is the car crash, so when he gets out its kind of like being reborn.  So genre wise it also has a journey – it goes from being very controlled, very slick to being almost an absurd dark comedy and to then being very violent.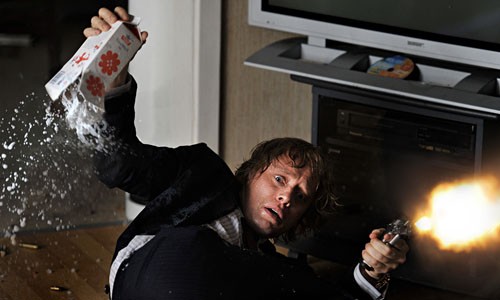 Who are some of you influences as a director?
MT: It's a little bit here and there.  I'm a Coen Brothers fan – especially their early work.  I love Fincher, as he has a great atmosphere and intensity.  Also I grew up watching Hitchcock movies and there was something elegant in the way he plays with you and plays with the character and tricks you.  When you watch a Hitchcock movie you feel like learning back because there's a master in control.              
I loved Aksel Hennie's wonderful transformation from cocky thief to frail fugitive – how did you guys work on constructing that character?
MT: We talked a lot.  I know Aksel really well and he has that mix of vulnerability and strength - he can actually play a very charming asshole.  But I wanted to bit by bit strip that slick character down, so he throws his clothes in the lake and he's naked and he changes identity throughout the movie. He has no identity until he actually comes back and finds himself at the end.  So we basically talked about identity, who he was and how his armor that he put up was crumbling and falling apart.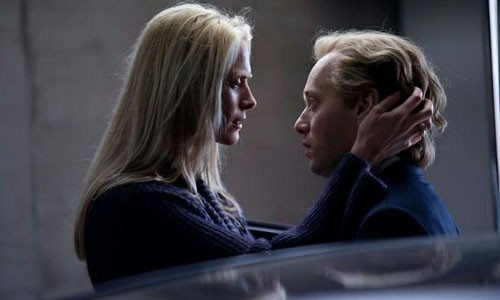 I also liked the chemistry between Aksel and Synnove Macody Lund – did you have to work a lot with them or did they have an instant connection?
MT: I think we sort of came up with it.  Synnove is not an actress.  It's the first time she's in front of the camera – she's actually a film critic.  So we had to screen test her.  I think she's one of the most beautiful women I know.  She's really tall and she's really beautiful and you just have to accept her – and we did.  She's very naked emotionally in front of the camera, which I loved and she was very brave to do this.  They had great chemistry and really respected each other.    
With the many stunts and action bits what was the hardest stuff to shoot?
MT: We really don't have special stunt people, so the actors did all the stunts themselves.  That is what's a little bit harder about shooting an action movie here in Norway, you have a lot of limitations so you have to use those limitations to try to be creative.  So when Aksel was falling off a tractor, he actually fell off the tractor.  He hurt himself pretty bad, but he just did it.  And I love that when the actors go all in and lose themselves and really be there.  And when Aksel is shaving his head, he's really shaving his head and a lot of the blood that comes is actually his blood.
So what's next for you?
MT: I'm developing several English language movies now and the one I'm looking to be the first is "What Happened to Monday" - which is a sci-fi thriller.  So we're in the middle of casting right now and we've been developing the script since December.  It's a pretty intense, pretty smart script about seven identical brothers who live in an overpopulated world where siblings are not allowed and they share a life.  They can be out one day a week, they call themselves Monday to Sunday, and they have this one person they all share.  Thematically it's a movie about what does it take to have a great life, what do we need as humans?  It's a pretty intense thriller and a cool script and should be in production soon.
"HEADHUNTERS" IS IN SELECT THEATERS NOW FROM MAGNOLIA PICTURES.