Interview: Funny Lady Catherine O'Hara Talks Playing Animated In 'A Monster In Paris'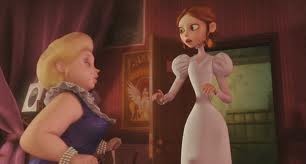 When it comes to great comedic character work nobody is more prolific than performer Catherine O'Hara.  From her legendary early days with the famed "SCTV" gang to her quirky work with Christopher Guest, O'Hara is a gal who always delivers the funny.  She's also been doing equally memorable voice work ("The Nightmare Before Christmas" and "Monster House" anyone?!) and her latest project continues her reign as queen of the animated vocal arts.  In the new to Blu-ray/DVD "A MONSTER IN PARIS" (out now from Shout! Factory) O'Hara plays a know-it-all Aunt by the name of Madame Carlotta and joins a voice cast that includes the likes of Adam Goldberg, Sean Lennon and Danny Huston.  We got a chance to chat one-on-one with the very funny O'Hara who talked all about "A Monster in Paris," voice work vs. film roles, plus her take on the enigma that is Christopher Guest.  All hail the wonderful...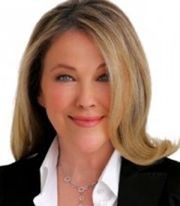 You've done some very memorable voices in past animated flicks like "Monster House" and "The Nightmare Before Christmas"  – what was it about Madame Carlotta that drew you to "A Monster in Paris?"
Catherine O'Hara: She's a bit ditzy which is always fun to play.  She means well, but it's a good thing no one listens to her dating advice.
What inspired you when creating the voice of the character?
CO: (Director) Bibo Bergeron was very clear about how he heard the character.  Once I found the voice, we played with the scenes.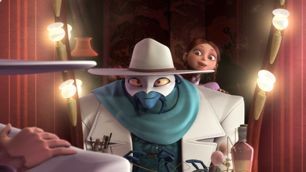 Having done both animated and regular films what are the pros and cons of both for you as an actor?
CO: There's usually a lot more preparation for an on-camera roll.  And you share that prep work with Wardrobe, Hair, etc.  On a regular set, so many people and elements are involved in any filmed moment.  In a recording studio, it's usually all up to just the director, engineer, and your voice.  Every medium has its joys and challenges and I'm fortunate enough to have worked and played in a few different venues.
Past Work- Having grown up Canadian I was an "SCTV" junkie and my favorite character of yours was certainly High Q show regular Margaret Meehan – of all your characters created which was your fondest?
CO: Ha!  Margaret Meehan was one of my favorite characters to play (though I only played her a few times) because I wrote the High Q scenes and used friends' and relatives' names for the students (Margaret Meehan was my Mom's maiden name and she attended Parkdale!) and because playing aggressively stupid is just too much fun.  (No, I wasn't actually playing my Mom!)  I loved playing Dusty Towne as well because I got to write cheap jokes and steal some from my Dad!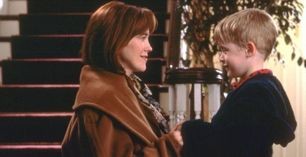 When you made the original "Home Alone" did you have any sense of how huge and prolific it would eventually become?
CO: Oh yeah, sure, I knew.  No, I had no idea.  I don't believe anyone knew it would be that big.  But I love that it's still on TV every holiday season and that so many people have grown up watching it.
I've always been curious about Christopher Guest – specifically as a director.  What is his process really like on set and what kind of a director is he?
CO: In the scripts Chris and Eugene wrote, every scene and its main story points were outlined, all the characters were well described, each with at least one truly funny characteristic or background detail, and the only thing missing was the dialogue.  We never rehearsed - except for taking dog-handling/showing classes or autoharp or guitar lessons.  Everyone interpreted the script in their own way and showed up ready to shoot in character.  The wonderful thing about Chris' directing is he allows you to put whatever your heart and mind desires on film and he can be absolutely trusted to take care of your work in the editing room.  We shot up to ninety hours and I don't think any of those films ran for more than ninety-six minutes. Fun, eh?!  
What's next for you?
CO: I worked on two films, "A.C.O.D." and "The Right Kind of Wrong" that should both be released soon.
"A MONSTER IN PARIS" IS CURRENTLY AVAILABLE ON BLU-RAY/DVD FROM SHOUT! FACTORY