Interview: From 'Hitman' To 'The Divide' Filmmaker Xavier Gens Speaks To Starpulse!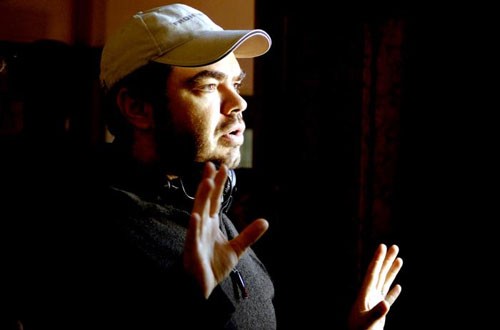 For only having made a handful of movies, filmmaker Xavier Gens has already made quite a name for himself.  Right out of the gate his feature film the horror outing "Frontier(s)" was not only the most notable of the 2007 Horrorfest 8 Films To Die For, but was so intense it was given the NC-17 rating.  His second feature "Hitman" with Timothy Olyphant was no less controversial, with Gens having the visually impressive film taken out of his control during editing by 20th Century Fox.  And his latest flick is perhaps his most dark, daring and amazing to date – a trapped in a basement post-apocalyptic sci-fi thriller that goes for the throat called "The Divide."  Since I already gave the film a full 5-star review when it hit select theaters earlier this year (check out that review by clicking HERE!), we thought we'd celebrate the April 17 Blu-ray/DVD release from the good folks at Anchor Bay Entertainment with some highly anticipated Starpulse one-on-one Q&A with the man himself - Xavier Gens.  (I've been waiting a long time to chat with this gentleman!)  And we delve deep into the mind of the notable filmmaker, starting right from the beginning with the grizzly "Frontier(s)," moving through the minefield that is "Hitman" and ending with the decadence of "The Divide."  (And no stone is left unturned – we need answers!)  So without further adieu, here's the highly talented and totally candid filmmaker...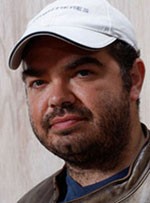 The stylistic and dark "Frontier(s)" was your first feature – what inspired you when writing it and why did you decide to make it your first film as director?
Xavier Gens: In France I started to have the idea of that film in 2002 when there was a presidential election.  The right was speaking a lot about insecurity in France and that kind of stuff and insecurity was symbolized by youth.  That created a feeling of people to then vote for the extreme right and it was very weird to see that because we are a country who had the Nazis into occupation into the 40's and fifty years later people still continue to think about it.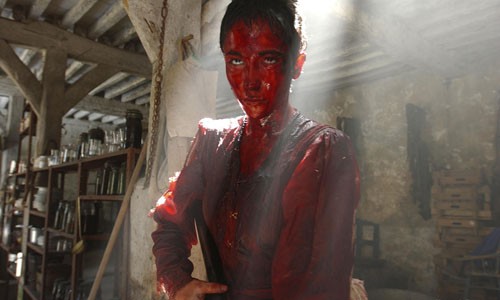 My idea was to pitch the youth and the presidential election against all the Nazi ideas into the countryside of France and finally to show who is the most dangerous.  Sometimes the youth are not that dangerous and are a victim of bad speeches from the politicians who use it to get elected.  So it was important to use that and show the film in that kind of direction.         
Timothy Olyphant was a unique and gutsy choice at the time for the lead in "Hitman" – how did he come to be cast and was there any resistance to him playing the part?
XG: He was already attached to the film when I was brought on board.  So we had a nice conversation before the shooting and I thought it was a real pleasure to work with him and it was a great experience.  My only problem was my English was not really good, so sometimes it was difficult for him to get exactly what I wanted, but we made it.  The editing at the end of the film was a little bit problematic with Fox, but for me it was a great experience to shoot a big movie like that.  But at the end I understand if I want to keep the control over the film I need to make an Indie movie or European movie.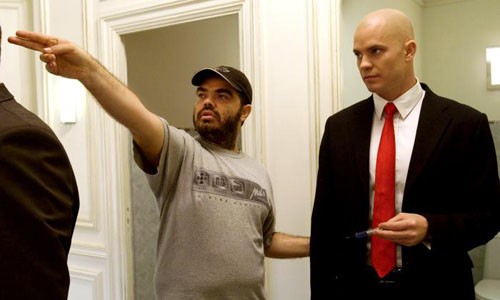 "Hitman" and the controversy – why did you get taken off the film, what was your opinion of the released version and will we ever see a Xavier Gens Director's Cut?
XG: My director's cut is on my computer!  (Laughs)  It's twenty minutes longer and has totally different pacing.  It's like "The 13th Warrior," the John McTiernan movie.  It's the kind of movie where you make it, it's your baby, you are shooting it, but it's someone else who at the end does the editing.  It's not really the way I edit a film.  So I'm obliged to tell you okay I'll shoot the image and I'm proud of the image I'm shooting, but the movie is not edited the way I would have done it.  It's a bit frustrating, but at the end the movie was a commercial success, so the studio was very happy.  They were a bit pissed against me, but for me it was a good experience to make it and I now understand what I want and what I don't want.   
I heard the experience making "Hitman" had possibly turned you off of directing and filmmaking – how did "The Divide" change your opinions?
XG: The Divide was released because I could totally make the film that I wanted.  I had a wonderful sense of freedom on it and I had the very big support of Anchor Bay, the studio who bought the rights for US and North America.  When they saw the film they decided to buy it for distribution, but first they asked me, 'Do you have a director's cut?'  And I told them yeah, sure I had one at two hours and two minutes and they asked me to see it.  When they saw it they said, 'Forget the short version - we wanted to release the extended cut.'  And they gave me one month to finish the extended cut and it was an amazing for me to have that opportunity to make the movie I had in mind because after Hitman it was frustrating.  So I found again the pleasure in making the film I wanted.  It was amazing and I had more freedom then in Frontier(s), so I'll let you imagine how far we went.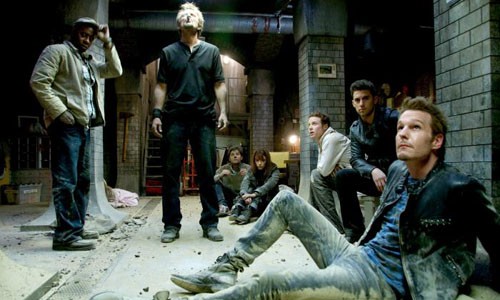 There's much talk, even in the Blu-ray commentary track, about the film being mostly improvised – in truth how much was scripted versus done on set and what was your design before the cameras started?
XG: I think there is about sixty to seventy percent of the script in the movie and thirty percent that's improvisation.  There are a lot of things brought by Rosanna Arquette, Michael Biehn and Michael Eklund, also Ivan Gonzalez and Milo Ventimiglia because those guys were always into the film.  After the shooting, they were going to smoke cigarettes outside the hotel and speak about the scene the day after.  It was a very amazing experience because we always had new things coming into the script and when it's like that it's better to let that creativity express itself.  It's very interesting to see the actors get involved and bring something organic to the film.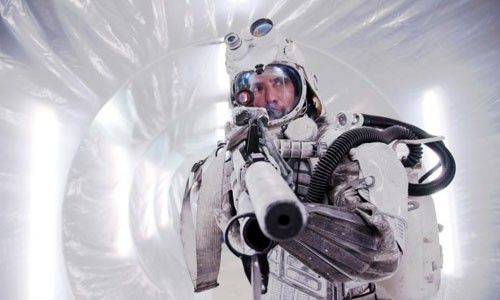 You're known for your incredible visual style in all your previous work – what are you inspirations and can you talk a bit about your signature visual style?
XG: I don't know if I really have a signature – for me it's organic.  I really like making a nice picture, I love camera work and I decide my camera movement and my framing before the shooting by storyboard.  It's interesting to find the way to tell the story and let the camera express something.  In the script there was a fight between Michael Biehn and Courtney Vance and I wanted to do something different.  So to me it was interesting to show that fight as a Chinese shadow behind an American flag – America fighting against itself. 
What's next for you and will you maintain that five star work freedom even within a Hollywood system?
XG: It's what I fight for and I have a couple of projects in the United States and I am the co-producer on them so I can have the control.  I will be involved in the process from the very beginning and I can do exactly what I want with the film – plus I have a couple of French projects I will do the same way.
"THE DIVIDE" HITS DVD/BLU-RAY APRIL 17 FROM ANCHOR BAY ENTERTAINMENT.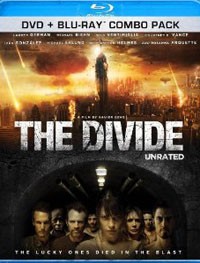 Title: "The Divide"
   Grade: 5
   Cast: Michael Biehn, Lauren German, Milo Ventimiglia
   Director: Xavier Gens
   Rating: Unrated
   Runtime: 122 minutes
   Release Company: Anchor Bay Entertainment
   Website: www.anchorbayent.com