Interview: Director Edgar Wright On 'The World's End,' Sci-Fi And The Power of Ant-Man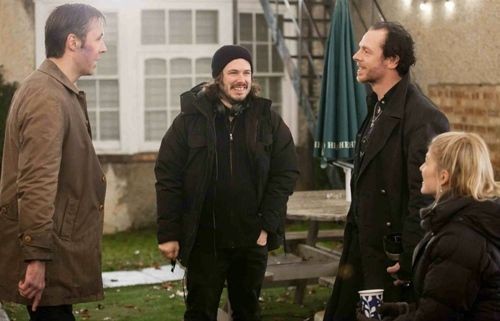 When it comes to young filmmakers with a track record for creating consistently savory work, nobody is more prolific then filmmaker Edgar Wright. Whether it be teaming up with Simon Pegg and Nick Frost for flicks like "Shaun of the Dead" and "Hot Fuzz" or launching off on his own for the cult classic "Scott Pilgrim vs. The World" and the upcoming superhero movie "Ant-Man," Wright has proven himself a director with unwavering style and panache. His latest effort titled "The World's End" (hitting DVD/Blu-ray this week from Universal Home Entertainment) is the final flavor in the famed Cornetto Trilogy and once again stars Pegg and Frost as old pals heading home to conquer the Golden Mile of twelve pubs and twelve pints, plus a fighting a little robot invasion along the way. We got a chance to chat one-on-one with Wright all about "The World's End," finishing off the trilogy and also some rare insight into his love of Ant-Man. So grab a beer glass and a table to smash, here's...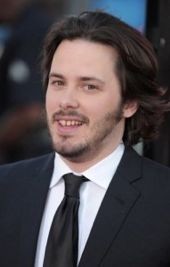 With "Shaun of the Dead" paying homage to George A. Romero and the zombie genre, "Hot Fuzz" taking on "Point Break," "Bad Boys 2" and action, what would you say were some of the film and genre inspirations behind "The World's End?"

Edgar Wright: I think it was sci-fi in film, TV and literature.  When I was a kid there were a lot of movies and TV shows that revolved around small town paranoia and the fear of genocide and aliens.  Films like "Village of the Damned," "Invasion of the Body Snatchers" and "The Stepford Wives."  Plus I grew up in a small town, so I wanted to do was a film about people returning to their home town because that's always a bittersweet experience.  I had done that with "Hot Fuzz" – I had gone back to my home town to shoot the movie.  So there was something interesting dramatically about reconnecting with old friends and going back to your home town and realizing that something has changed and is it you or the town itself.  It was a fun thing to play with.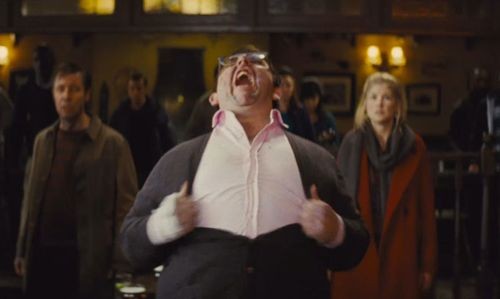 There's some seriously cool and detailed choreographed action sequences in "The World's End" – especially the bar fight – how difficult were those to shoot?

EW: It was pretty difficult and absolute credit not just to the stunt team of Brad Allan and Damien Walters, but also the lead actors did an amazing job.  I think it's clear when you watch the movie that Simon and Nick and Martin and Patty are really good - they were all extremely game and really went for it.

The pub names and signs are so creative – how did you come about making and creating them?

EW: Well, the pub names are all real - they're all the names of real pubs in the UK.  There is a pub called "The World's End" and I think the idea of calling the film that came very early.  So once we had the story of the pub crawl we looked at real pubs to fit them to what happens in the action.  But pub names are mysterious.  Some of them have historical significance and some of them are just nonsense and usually the fancier the name the crappier the bar.  (Laughs)     

Having teamed with a lot of the same actors for the Cornetto trilogy as well as "Spaced" is it safe to say you have a short hand directing?

EW: I have the biggest shorthand with Simon and Nick obviously.  Simon and I write the scripts as well, so with Simon there's almost zero discussion of because we spend so long writing the script.  And we usually rehearse with the actors as well.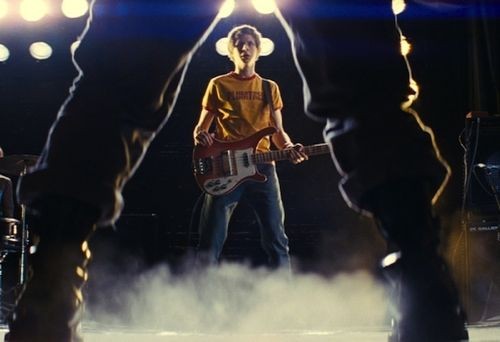 "Scott Pilgrim vs. The World" has become a massive cult phenomenon – did you expect such a reaction to the film?

EW: I'm very proud of the film and I'd been through situations before with "Spaced" where sometimes things need time to properly register with people.  "Spaced" was not a big hit originally, but over the years has been very widely seen.  Films don't have to always have to score in the first three days.  I like that people still enjoy seeing it on the big screen and it's showing like every month around the world, which is great.   

And as far as "Ant-Man" what made you ultimately decide that that was the superhero story you wanted to direct?

EW: I'd actually been interested in it way back since before "Shaun of the Dead."  The thing about that character is that I read it as a kid and I thought it was very imaginative and fascinating.  Also I thought that's an interesting thing to do live action because I think shrinking movies are about somebody being stuck small and then being in danger and the cool thing about that character is that he is using it as a power.  And that's why I did that test that we showed at Comic-Con – I wanted to reconfigure that character and his power so people would watch it and go, 'Wow, he's a badass!' (Laughs)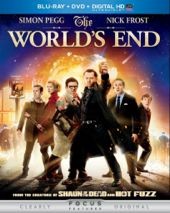 AND THE CORNETTO TRILOGY HITS BLU-RAY/DVD NOV.19 FROM UNIVERSAL HOME ENTERTAINMENT.