Interview: Designing 'Extreme Makeover' With Leigh Anne Tuohy
If her name sounds familiar, you're probably associating Leigh Anne Tuohy with the film The Blind Side, which garnered Sandra Bullock a Best Actress Oscar for playing her. What you might not know is that Leigh Anne is a successful interior designer, who brings her experience to the eighth season of ABC's Extreme Makeover: Home Edition.
One of three new designers on the scene (along with rapper/actor Alvin "Xzibit" Joiner and former "Bachelorette" Jillian Harris), Leigh Anne stopped by Starpulse to discuss joining the series, her design philosophy, and the show's use of cutting-edge technology.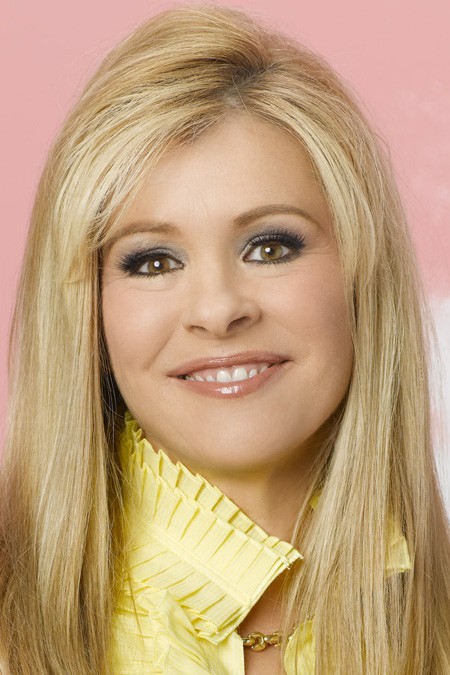 You were involved with Extreme Makeover last season. What interested you in coming aboard on a regular basis?
After we did it last season, we were so moved, and we felt like it correlated with our family and our platform. There were a lot of other reality shows that had approached us, but they didn't fit and we had said no. When they came back around, I didn't even have to think.

Was it easier for you since you were joining at the same time as two other people?

Yes and no. If we needed to, we could play the dumb card, but it didn't really matter. This is the nicest group of people. I never once felt like an outsider. They immediately made me feel like I had been here for a long, long time.
With the designers working in shifts, how do you know which projects you'll be working on?
We get advance notice. The really smart people look at each story and they think how each designer fits into that story. They put you with a platform that might fit your real life. Every episode I have been in has been inspirational, or about children. It all kind of works out.

Obviously, you don't just walk into a situation and dream up a design. How do you approach each project? Do you put in work ahead of time?

There's a huge design team. There's always scouting and reconaissance done prior to us getting there. They've already outsourced people who can build cabinets and that kind of thing. From day one we hit the ground running. They already have an idea of what the architectual rendering is. We're already working on it from the get-go - picking out paint colors and things like that.
You want to bring the personality of the family into the home, but you've also got to work with various limitations like functional necessity and budget - how do you balance all the competing aspects that go into interior design?
It's very easy for us to tell what the family likes, because we go through their old home. We'll keep their framed family photos and things. As we go through, the families typically point out things that are important to them. So we always incorporate those things. There's a piece of each family member in the new house.
The next episode that you appear in has you helping a family with a parent who's partially deaf and a special needs child. How much does that change your design? What kinds of things were you able to do to accomodate their handicaps?
You always take the ADA codes into consideration, so that's where you start off. Then you kind of build from there. We definitely considered the fact that the mother was hearing impaired - we knew she needed a system where she could visually see that someone needed her. And so you work backwards from there.
Are there any particularly memorable or interesting things you've been able to do in your designs this season?
In this show, everything you do is memorable. Every episode I've done, there's been something that I think about. I take something away from it that literally has an impact on my life. To me, that speaks volumes for this show. You'd think at some point that would stop happening, but these shows clearly change who you are.
What TV shows do you watch?
I don't watch a whole lot of TV because I've got a husband that broadcasts in the NBA, a son that plays in the NFL. Everything in our house revolves around sports. But I watchExtreme Makeover now, and I do watch the ABC shows on Sunday nights because it's not ESPN, which is what our TV is normally tuned to.
My thanks to Leigh Anne Tuohy for this interview! Check her out as part of the design team on ABC's Extreme Makeover: Home Edition, which airs Sunday nights at 8 PM ET/PT.