Interview: 'Cocktail' Director Roger Donaldson On Flair Bartending, Love Scenes And Getting Great Casts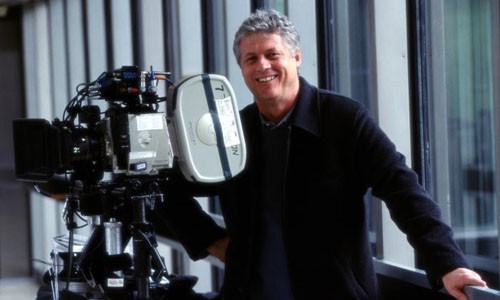 If there was ever a director well known for assembling a stellar cast, it's Roger Donaldson.  The Australian-born New Zealand filmmaker has made a career of iconic movies with some of the greatest actors on the planet.  From "The Bounty" with Mel Gibson and Anthony Hopkins to "No Way Out" with Kevin Costner, Donaldson has proved himself a time-tested trooper for talent.  One of his early star-studded slick flicks "Cocktail" starring Tom Cruise and the ever-underrated Bryan Brown is finally hitting Blu-ray (courtesy of Buena Vista Home Entertainment) and we're celebrating its release with a little one-on-one career interview with Donaldson who talks Cruise, Brown and flair bartending.  But the movie maestro also delves into some of my favorite flicks of all time.  So from "No Way Out" to "Cadillac Man" and a little "White Sands" thrown in for good measure, here's the prolific...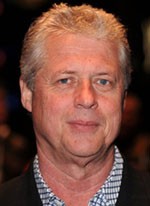 What was it about Heywood Gould's book and screenplay that inspired you to want to make "Cocktail?"
Roger Donaldson: I thought "Cocktail" was a good yarn that spoke to young people and I was attracted to the themes of the story.
Tom Cruise was a natural choice for the lead, but Bryan Brown gives an interesting mystique to his role – how did he come to be cast and what was his approach to the work?
RD: Finding somebody to play Bryan's role in the film was not that easy.  I had been aware of Bryan's work through "F/X" and so I persuaded everybody that we should get Bryan to come and do an audition.  Bryan was then living in Sidney and he came over to New York for the audition.  He initially flew in non-stop from Sidney and it must have been twenty hours to get from Sidney to New York.  Anyway, as soon as he arrived there he said, 'Let's do the audition.'  He did the audition and he was dead tired and it was dreadful.  After he did it I was like, 'Bryan, do yourself a favor – we've got to do it again tomorrow.'  And he said, 'No, no, I'm catching a plane back tonight.'  I couldn't persuade him to stay and do it again, so I didn't show anybody the audition.  I just upped the pressure on everybody and said, 'Listen, look at "F/X," he's great in that, he's exactly the sort of character we're looking for.  He's got that quality about him – I'm sure he'd be great for the movie.'  And they went with what I was recommending and the rest was history.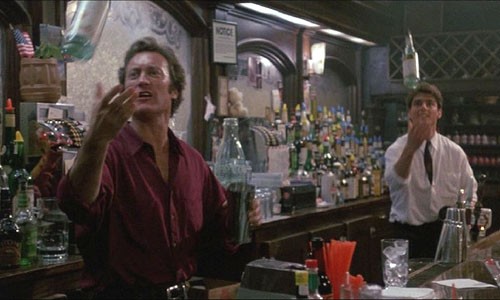 Flair bartending is a big part of the lore of "Cocktail" – how much training did both Tom and Bryan have to go through?
RD: They put in an enormous amount.  They used to train every day for a couple of hours at least a month before we started shooting and they really worked at those routines.  My idea was that it was gonna be a bit like the fast draw, the stuff seen in westerns where the guys bring out the guns and twirl them around before they stick them back in their holsters.  That was where I got the idea that we could do something like what we did in the movie.  And then we discovered a guy who I believed worked at a TGI Friday's somewhere here in Los Angeles and was actually doing that sort of stuff and he became a coach for the guys and gave them some real routines and showed them how to pour drinks.
It was in its infancy when "Cocktail" first came out, but did you realize that flair bartending would go on to become a cultural phenomenon?
RD: I didn't quite expect it would go like it had.  Over the years you go into bars all over the world and you see people doing those tricks that Tom and Bryan worked so hard to perfect.  But I did have an event that happened in London recently where I was at a fish and chips shop.  There was a guy behind the counter who was twirling a sauce bottle and he squirted the sauce on the fish and chips.  Then one of the other guys behind the counter said, 'Who the hell do you think you are – Tom Cruise?'  I wanted to put my hand up and say, 'You know, I made that movie!'  But I said nothing and just chuckled to myself.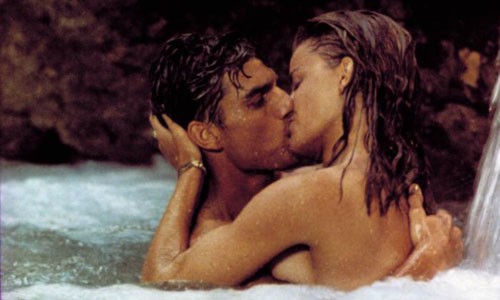 Having shot some iconic love scenes in "Cocktail," as well as in "No Way Out," "White Sands" and "The Getaway" to name a few, what is the Roger Donaldson secret and what would you say makes for a good love scene?
RD: I think you've got to get some good kissing in there somewhere.  (Laughs)  That's where it all starts.  And if you can hook the audience on the fact that the characters are really connecting with each other on the screen, that's where it all starts and finishes.  I think love scenes are always tricky to shoot because not only are the actors nervous about doing them, but the audience doesn't want to feel uncomfortable.  So you have to get a bit of fuel in there – that always helps.  Scenes like what was in "No Way Out" where the actors are in the back of a limo and the guy is looking in his rear view mirror.  Those moments get remembered for a long time.      
Past work – "Sleeping Dogs..."
RD: Oh man, you're going back!
Oh, yeah!  The film was one of the first for actor Sam Neill, so what was it about Sam that made you cast him as your lead?
RD: I had seen a short film where he had played a priest and he was so convincing that I actually thought the guy was a priest - then I learned that he was actually a filmmaker!  Sam and I have become good friends over the years to the point where we have vineyards next to each other in New Zealand.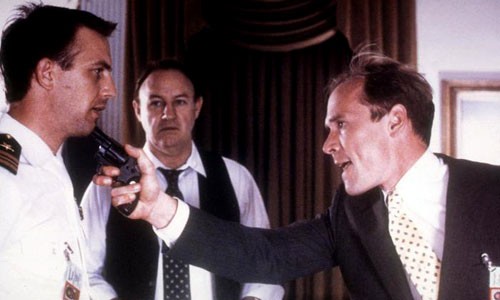 "No Way Out" was a riveting, yet completely complex thriller that intrigues – was there ever any pressure to dumb it down for audiences?
RD: You know, there never was.  I was making it for Orion Pictures and the guys who were running Orion Pictures they believed in great movies and they were the sort of people it was a pleasure to make movies for.  The movie they wanted to make was exactly the movie we got out of that.  They wanted to make a movie that connected with the audience and really kept them guessing.  I think the premise of "No Way Out," the idea of this guy searching for himself, was such a good one.  It's amazing how often I have meetings about movies where people say, 'Have you got anything like "No Way Out" – that same idea?'  Nobody has really come up with that same sort of plot ever again.     
You boldly cast the amazing Willem Dafoe as your lead in "White Sands."  Since Dafoe was known for mostly side character parts was there any apprehension from the powers that be about casting him?
RD: No.  I think in some ways the producers were more bold about who they would go with back then, whereas now it seems like it's so hard to get anybody other than a bankable star into a movie.  But if you can put together a great ensemble cast like we did in that movie like Mickey Rourke, Mary Elizabeth Mastrantonio and Sam Jackson it works.  I feel I've always managed to great casts in my movies and that movie was no exception.  Plus I loved being out there in the desert and I love Santa Fe and White Sands – the locations were so much a part of that movie for me.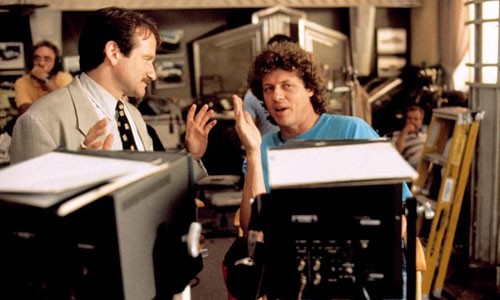 I also really loved "Cadillac Man..."
RD: Thank you, that means a lot to me - my dad was a car salesman.  I was traveling back from shooting "Marie" with Sissy Spacek and Morgan Freeman in North Carolina and I sat next to this guy who had been a car salesman in New York in a Cadillac dealership.  And he told the story of a guy coming in and taking one of the salesmen who was shagging around with his Mrs. – similar story to what' in the movie – and how this guy tried to take the dealership hostage.  And I thought I can combine two things; my love of my old man and a comedy thriller and that's how it started. 
I remember Natasha Henstridge being the eye candy of "Species," but I was always thought Marg Helgenberger was equally as fetching  – was this by design or was that just me?
RD: Well, Marg proved in the years to come that she's an awesome actress.  She is so good and she comes across as smart and sexy.  I remember when we were casting the casting person said 'I've got this person that you're just going to fall in love with' – that was Marg.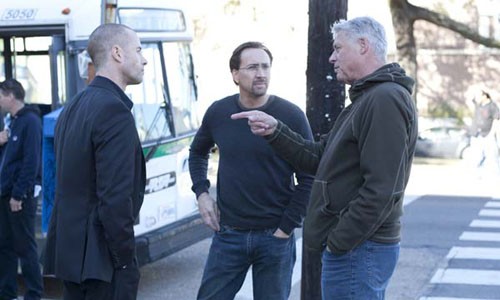 Now what about the recent flick "Seeking Justice" and the amazing cast for that?
RD: First of all, when I took it on it was called "The Hungry Rabbit Jumps" and I love that title.  It got me intrigued, made me want to read the script and so I was very disappointed when they changed the title.  I did have a great cast, but you're only as good as the people that you can get in your movies and for me it's been the joy of working here in America.  There's such a fantastic depth of talent here in the acting world and luckily I've been able to work with many of the greats.
"COCKTAIL" IS AVAILABLE NOW ON BLU-RAY FROM BUENA VISTA HOME ENTERTAINMENT.