Interview: 'Battle Of The Year's' Star Caity Lotz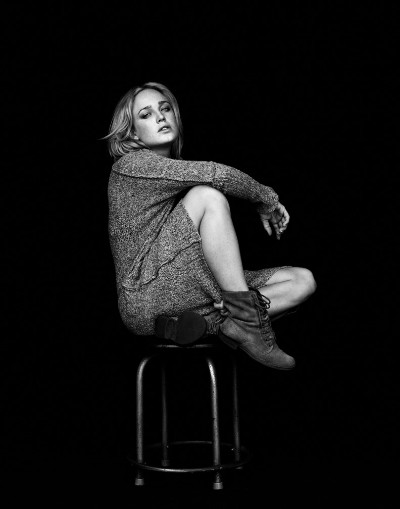 Caity Lotz has appeared in TV hits such as Law & Order:LA, Mad Men, MTV's black comedy hit, Death Valley to name a few. She has landed lead roles for films such as The Pact, The Machine which captured a lot of buzz at this year's Tribeca Film Festival. This Friday, September 20, her latest film, Battle of the Year will be released nationwide where she plays Stacy who delivers one of the best lines, "I'm not into boys. I'm into men. So you and I won't have a problem."
We discussed her journery thus far.
When did you know you wanted to be an actress?
I didn't know I wanted to act until it was around 21. I had just come back to Los Angeles after two and half years of traveling and working as a dancer and singer and was looking for a new performing art to study. I started taking acting classes and fell in love.
How did you avoid the starving artist syndrome?
I LOVED what I was doing so everything that came with the journey didn't feel like much of a sacrifice. 
You're a dancer, singer, actor and you do your own stunts. Do you have a preference out of the four? Which came first?
Acting is my number one but dancing will always be a part of who I am and in my heart. I love doing stunts when they are a part of my acting.
When did you feel safe to do your stunts?
Always. There's been a few times, working on the show I'm on now, where I've been thankful for my stunt double. Not because it's scary or unsafe, but because it is going to be painful. There are certain stunts that no matter how good you do it, it's going to hurt. 
Do you have plans to sing again?
No, but I'm never one to say never. 
Why do you think the arts are important in schools?
There are different types of talents and intelligences, and traditional schools sometimes ignore the creative ones. It is important for us to give kids every platform for them to find what they are good at and what they love. The arts also provide a space for new found creativity. This creativity is not only an outlet to deal with stress and to safely express ourselves, but also helps us become more innovative in every aspect of our lives. 
Tell me about Battle of the Year
Epic 3D breakdancing movie with some of the best dancers in the world. We filmed in Los Angeles and Montpellier, Hérault, France.
What inspires you?
The power of the human spirit inspires me. Movies, books, stories, people, anything that reminds us that we are more than just this physical body and our capacity for love and courage can bend reality. 
What advice do you have for girls wanting to pursue acting?
Work hard, study, and try to go with the flow. Follow your curiosity and don't be afraid to be rigid with what you "need/should" do. 
What super powers do you wish you had and why?
I wish I could fly, beats walking. 
Caity has super kick ass powers as Sara Lance/Canary on the CW's hit show Arrow.
Stay in touch with Caity on her social networks: Twitter, Instagram, Facebook.