Interview: Alexa Vega On 'Spy Kids' Past & Present And Killing For Darren Bousman in 'Mother's Day'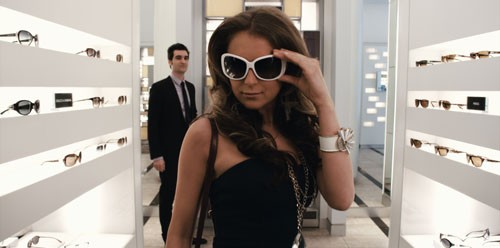 From cool child star to chic adult actress, nobody has grown up with more class, sass and panache then the captivating Alexa Vega.  The girl who caught audiences attention as the spy capable kid Carmen Cortez in the Spy Kids films has gone on to create even more memorable work with such roles as Shilo Wallace in Darren Lynn Bousman's "Repo! The Genetic Opera" and the ying to Camilla Belle's yang in the updated Jane Austin "From Prada to Nada."  With all three original Spy Kids flicks recently hitting Blu-ray from Lionsgate (plus a fourth outing in theatres now!), we thought we'd check in with the vivacious Vega in a Starpulse exclusive one-on-one chat about everything from growing up with Uncle Machete to playing sexy in Prada.  (Plus a little insight into the mysterious and still unreleased "Mother's Day!")  Make way for the bold and beautiful...
...ALEXA VEGA!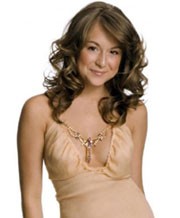 Having made the three initial Spy Kids flicks (not counting new one!), which one would you say is your favorite personally and why?
Alexa Vega: I would say "Spy Kids 2" was my favorite.  We had already learned the ropes on the set of the first "Spy Kids" and were pretty prepared for the next one.  But more than anything…we had kids our age in "Spy Kids 2" with us which made the experience that much more fun.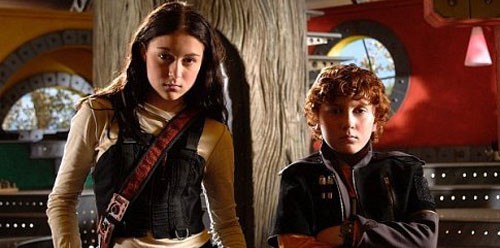 We all know Robert Rodriguez is a cool guy and a true innovator when it comes to filmmaking – but what is his directing process specifically when it comes to working with the actors?
AV: Robert is very clear when it comes to what he wants - which is such a relief for actors.  Robert gave us such a clear path to follow and really made it fun and exciting, especially with the green screen work.
You made smoothies with Daryl Sabara while Robert hit the Texas Grilled Cheese in the extras on the original "Spy Kids" Blu-ray – what was your favorite dish of all time that Robert made for you while working on the Spy Kids series that we don't know about?
AV: Robert has always made amazing dishes.  I don't know if I could pick just one...but I will say this his pizza's were truly delicious.  You could never have just a little bit.  You kind of needed a whole one to yourself.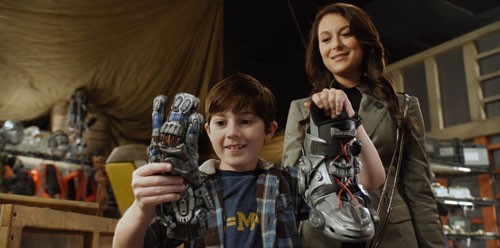 Is it odd playing a now grown up Carmen to two new little spy kids in All the Time in the World?
AV: It is surreal.  It feels like just yesterday we were on the set of "Spy Kids" 1 and to now be passing the torch to two new little spy kids is crazy!  But such a fun experience to have had.
I love the idea that Danny Trejo was introduced as Uncle Machete in these films – did you think that the character would go on to have such a huge fan following?
AV: Uncle Machete is just the cool uncle everybody wants to have.  He looks so scary, but is just the sweetest guy ever.  I think little kids respond to him a lot.  My little brother met him at the premiere of Spy Kids 4 and ran up to him and just hugged him.  I don't know what it is, but kids just love him - probably because they think he's going to build them a gadget!  (Laughs)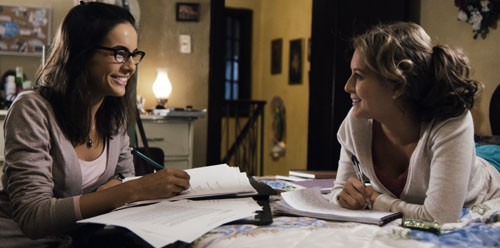 I loved that in "From Prada to Nada" you played the sexy siren to Camilla Belle's straight gal – did you take on such a different role by design?
AV: I love taking on roles that I haven't yet done in my career.  I don't want to get stuck playing the same character over and over again.  It also keeps things very interesting for me.  Mary was such a fun character and playing opposite Camilla was a blast.  She is such a sweet girl and the opposite of the typical starlets in Hollywood – she's a class act.
I have a friend who got to see an early screening of the still unreleased "Mother's Day" that you're in and he said not only was it an amazing film, but that Rebecca De Mornay gives the best performance of her career – what's happening with the flick and will eager audiences ever get a chance to see it?
AV: I hope that people have the opportunity to see this film.  I love working with Darren Lynn Bousman.  He is such a cool director with really great ideas.  This movie was a quick shoot for me, but it was a character I had never done before.  It was weird playing a brat who kills her best friend...very...interesting to say the least.
So what cool stuff can we look forward next from you?
AV: I have a Graphic Novel coming out next year with Kick Start comics called 'Suicide Layne.'
_______________________________________________________________________________________________________________________________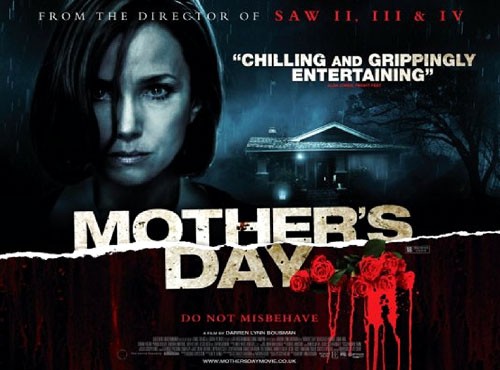 Darren Lynn Bousman's "Mother's Day" still has no release date (hurry up Darren!), but you can currently purchase all three of Alexa's Spy Kids flicks "Spy Kids," "Spy Kids 2: The Island of Lost Dreams" and "Spy Kids 3D: Game Over" on Blu-ray from Lionsgate Home Entertainment.