Interview: Actress Moira Kelly On 'The Lion King 3D', David Lynch and The Chemistry Of 'The Cutting Edge'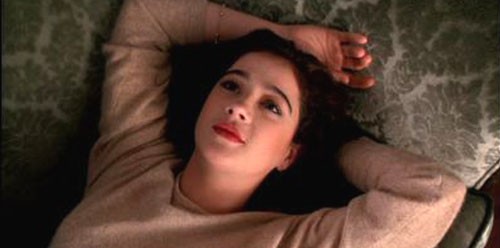 For those who appreciate talent and presence with their beauty, Moira Kelly is a major actress of note.  With her diverse body of work, from portraying the girl-next-door in David Lynch's "Twin Peaks" film follow-up "Fire Walk With Me" to playing dual roles opposite Robert Downey Jr. in "Chaplin," Kelly has amassed quite an impressive amount of credits in a very short time.  Moving away from the movie industry to follow a different passion (namely that of being a full-time stay-at-home mom!) for the last few years, Kelly recently surfaced to talk about the latest resurgence of her former adult Nala voiced film Disney's "The Lion King" and it's brand new re-release in breathtaking 3D.  (In two-week theatrical run beginning Sept. 16, followed by all new 'Diamond Edition' Blu-ray Hi-Def and 3D versions hitting shelves Oct. 4!)  But being the uber-movie geek and die-hard Kelly fan I am (guilty – she's awesome and I sincerely missed her!), I had to press further and go a tad career interview with an actress that I consider to be one of the best of my generation.  So along with insight into the Disney classic, Kelly also talks to Starpulse one-on-one about everything from working with the wizard of weird David Lynch to her undeniable chemistry with D.B Sweeney in "The Cutting Edge" and everything between and beyond.  So hold tight 'toe pick' fans, here's the lovely...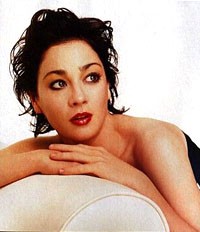 Having been made seventeen years ago, how wild is it to see yet another resurgence of "The Lion King" now hitting theaters again in 3D?
Moira Kelly: I think it's wonderful.  For me personally I have two small children now, so there aren't many films that I've been in that I can share with them.  So it's nice to have been able to take them to the premiere of the 3D showing and have them be there and see the film and see that their mommy was part of something that was wonderful like "The Lion King."  Plus it's great to offer new audiences the opportunity to see it in the theater, especially in 3D.  I think a lot of young audience members have been accustom to having the opportunity to see things in 3D and it takes what is a great film already and takes it to whole new heights.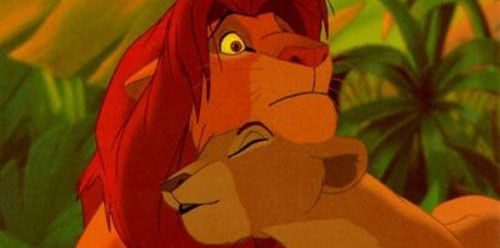 When you voiced Nala originally did you sense that you were making something special and that it would go on to have such legs with moviegoers?
MK: The opportunity to be part of Disney animation is always an exciting event, but when you're involved in something you never really know how it's gonna turn out or how it's gonna be received.  But I believe that that premiere we went to in New York when it first came out, seventeen years ago, the response then basically told us that we were all part of something very special.  So to sit in a theater two weekends ago and have that same response from the audience solidifies what an incredible film it is and how timeless and wonderful an experience it is.      
What was it like the first time your kids got to see the film and were they at all taken aback by the fact that mom was the voice of one of the lead characters?
MK: We tried to get them through it a couple of times and they were a little afraid of the stampede and my son was very sad by the fact that Mufasa died, so we never really got past that point for a long time.  It was only about a year ago that they finally were able to sit and watch it.  My son asked me then to go talk to his first grade class on career day about being the voice of Nala and he became very popular real quick!  (Laughs)  I think they're still kind of wowed – sometimes they look at me and they're like, 'Wow, mommy's Nala!'  Which is fun and to be able to share that with them is very special.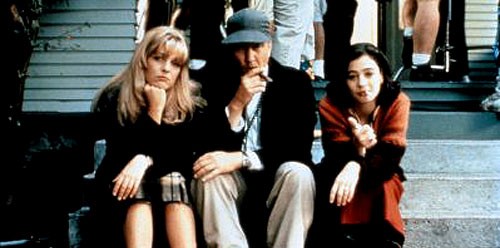 Past work – I'm a huge fan of "Twin Peaks: Fire Walk With Me" and the ever-strange David Lynch.  What kind of director is he and specifically what is his filmmaking process when it comes to working the actors?
MK: Every director you work with is different, but David really is his own entity.  What he tries to do for the actors is fully create an environment that you sense what these characters are experiencing.  From playing music over the scene to even sometimes his directions, he's very calm and easy and likes to sit back and see where you go with it.  But he really does try to put you into an environment that enhances what these characters are going through.  I loved working with him.  I'm looking forward to seeing his next project, whatever it is.  I know he hasn't come out with anything in quite some time, but I would just love to see some more of his work and if I ever had the opportunity to work with him again I would jump at it.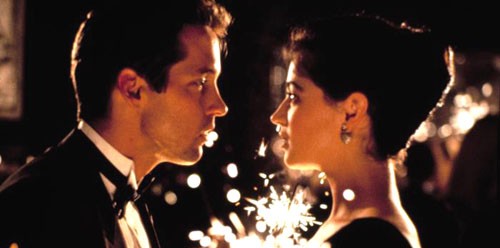 "The Cutting Edge" is timeless and wonderful, which has a lot to do with the relationship between the characters played by yourself and D.B. Sweeney.  I was curious what was the secret behind the captivating chemistry between you and D.B. and also, since you've dabbled in directing with episodes of "One Tree Hill" yourself, what makes for good on-screen chemistry?
MK: Sometimes it's just there and I think it's a connection to a fellow actor who wants to play with you in a sense.  You're there and you're feeding each other.  For D.B. and myself it wasn't just about our individual selves and our individual characters, we really just had a comfort with playing around and being comfortable with each other – it seemed immediate.  It may be that we both came from familiar backgrounds and we had similar sensibilities, but it's not something that you can make happen and it's either there or it's not.  And as a director what I discovered is really giving your actors a sense of security is probably the best thing you can do to allow them to free themselves up and not just be tied into words on a page or a look.  To not rely on devices to get you through a scene, but the kind of love and security of knowing this is your playground – this is your moment.  Throw it out there, relax, play with your fellow actor, listen to what each other is saying, get to that comfort level where you can just open yourselves up to each other and it's amazing what will happen.  But you can't make it happen – sometimes it's there and sometimes it's not.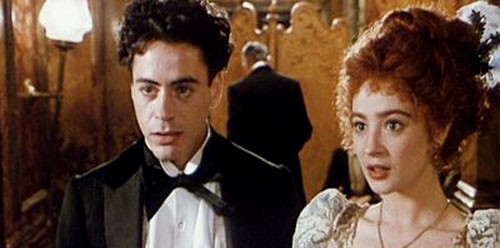 You played two different roles in Sir Richard Attenborough's "Chaplin" opposite Robert Downey Jr. – what was the biggest challenge of playing both characters?
MK: You know, not to sound bigheaded, but I didn't find a challenge.  Sir Richard Attenborough actually didn't plan on having the same actress play both roles and when I met with him for Hetty Kelly, he realized that Charlie's two greatest loves were Hetty and Oona O'Neill.  And in that interview with him, we were talking about Hetty Kelly and then we started talking about Oona O'Neill and he made the decision then that he wanted me to play both roles.  He felt like there was something about these two women that was different from all the other women in his life and they were basically the bookends for him.  He made the decision that day that he was gonna have me play both of them - he felt like the same qualities were there for both women.  I didn't really find it challenging because they came from two different times and they lived in two different worlds these women.  But they were the bookends of his life – they came into Charlie's life, Hetty at the very beginning and Oona basically at the end.  I dream of that film sometimes; it was such an incredible experience to work with Sir Richard Attenborough and to work with Robert Downey Jr. on such an epic piece, there were just wonderful opportunities for me on that film.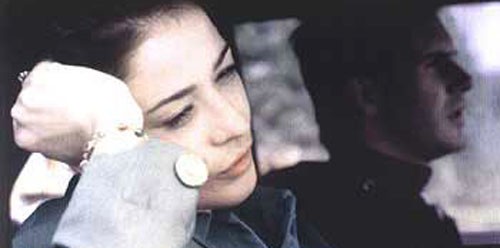 I adored your gusty work as Nadine Ship in Mina Shum's "Drive, She Said."  Why did you ultimately choose to make that underrated film?
MK: I loved Mina Shum's first film and when I met with her I just loved her as a person and I liked what she was attempting to do as a director.  And I had worked with Josh Hamilton before and it was nice that we were gonna get this opportunity to work together again and I just liked the screenplay.  For me picking a job always came down to stories for me and character, so if it's something I can see myself committing to and I like the story and character and I'm into the director then yeah – let's do it.      
What's next for you?  I remember at one point I got super stoked because you mentioned you would love to play Joan of Ark someday – are you still interested?
MK: You know I think I'm a little too old now!  There was a time when I came very close to playing Joan and it kind of fell through because the studio wanted somebody else for it and the director wouldn't give me up and so they refused to back his film.  And two years later another version of Joan of Ark came out and yeah, it still would have been the dream role for me (laughs), but I think at forty-three I might be a little too old.  Maybe on stage – who knows?  Right now I'm developing some screenplays for myself, not to play in but maybe to direct, but those will be after the kids have grown a little bit more.  I feel like I'd like to continue acting occasionally on projects, but the opportunity to be able to be home right now and get the kids to a place where they're more independent and don't need me around so much, then hopefully I'll be ready to step out with screenplays of my own.  Who knows – we'll see.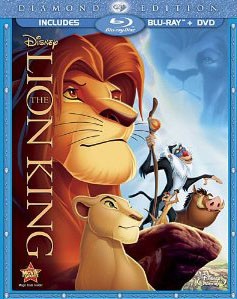 Again, check out "The Lion King 3D" in it's two-week theatrical run beginning Sept. 16, followed by all new 'Diamond Edition' Blu-ray Hi-Def and 3D versions hitting shelves Oct. 4!  Moira rules!