Interview: Actor Scoot McNairy On 'Killing Them Softly,' The Joy Of 'Argo' & More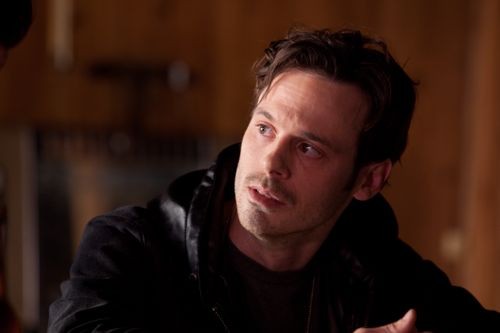 Even if you don't recognize the name Scoot McNairy, you most likely would remember one of his many layered film characters.  Whether it's his turn as a cautious curmudgeon in the offbeat romantic flick "In Search of a Midnight Kiss", a cynical photojournalist in the cult classic "Monsters" or most recently as timid US embassy staffer Joe Stafford in the Academy Award winning best picture "Argo," McNairy is truly one memorable actor's actor.  His latest film, the crime thriller "Killing Them Softly," has McNairy playing a small time thief who gets more then he bargained for after pulling a high profile robbery.  The film, which hits Blu-ray/DVD March 26, also stars the likes of Brad Pitt, James Gandolfini, Ray Liotta and Richard Jenkins.  We sought out the now Texas-based McNairy to chat not just about his powerful work in "Killing Them Softly" but the recent string of amazing films he's been highlighting with his character creating talent.  So in an exclusive one-on-one we chat with Scoot about working with Brad Pitt, the allure of the cult classic "Monsters," plus what it's like being part of a film that won a best picture Oscar.  Highlighting actors we love here's...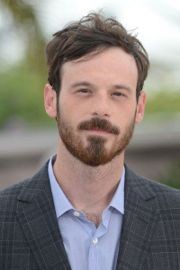 First off let's begin with "Killing Me Softly."  What was the biggest pull of the project – the cast, the script or your very meaty role? 
Scoot McNairy: It's all three.  The cast was incredible, the director Andrew Dominik was great to work with and it was an incredible script – so it was all three things combined. 
There's so much going on with Frankie emotionally in the bar scene with Brad Pitt's character Jackie – what preparation did you do and did you feel like that scene was key to the very essence of your character? 
SM: For preparation I had never met Brad and that scene he walked in and the cameras were rolling and we just went for it.  I didn't know what we were going to do with it going into it, but I think it ended up being a pivotal point to the character.  But I don't think we had any intentions of that going into it – a lot of the preparation work was done before the movie even started.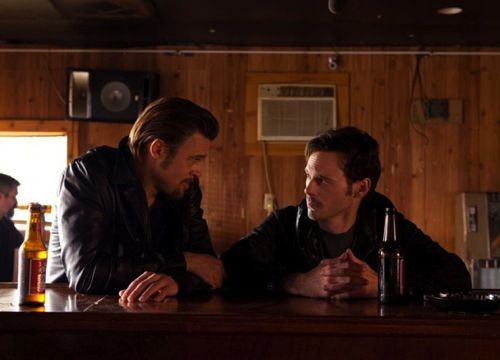 You seem to be very careful in both your TV and film choices when it comes to memorable work – is there a method to your cool work madness? 
SM: I definitely just mostly look for a challenge - something really strong.  Also if there's an arc in the character and if the script is really good something I'm drawn to. 
Back in 2007 you made the five-star flick and John Cassavetes Indie Spirit Award Winning film "In Search of a Midnight Kiss" – any chance of you and director Alex Holdridge will re-team sometime soon? 
SM: I don't know.  We haven't really talked about it.  I'm not sure what he's doing – but never say never.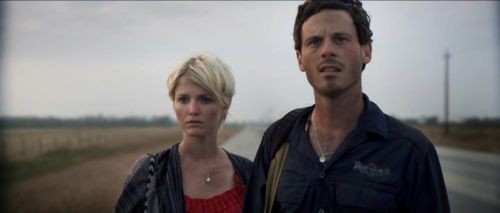 You made a big splash with the cult classic "Monsters" – what drew you to that film, what was it like shooting and did you think it would become such a talked about flick?
SM: No.  I mean whenever you do a movie you never know how the movie is gonna come together and it's a miracle when everything does come together.  But I felt we had a really great director Gareth Edwards in terms of storytelling and special effects and the character was a challenge and something that really excited me.  So figured I'd jump in and see how it panned out.     
I love "My Name is Earl" and you had a great bit part playing the thieving ying to Joel David Moore's yang plus you also played a great part on "The Shield" – how much fun were those shows to do? 
SM: They were fun.  I knew Joel Moore for a while – I'd worked with him on "Art School Confidential" – so it was really great to come back in and work with him again.
Let's talk "Argo."  Your performance was so layered and authentic – how did the role come to you and how much research did you do on your real life character of Joe Stafford? 
SM: In regards to research, Ben and his team put together a whole box of research for us that we just had to rifle through.  We had so much information about the time and what was happening there, but once again when you make the film you have no idea how much all the elements are gonna come together.  So Academy Award and Ben winning all these accolades it's been unbelievable – it couldn't be more well deserved.  The guy worked so hard, he's incredibly smart and he's just an incredible director and filmmaker.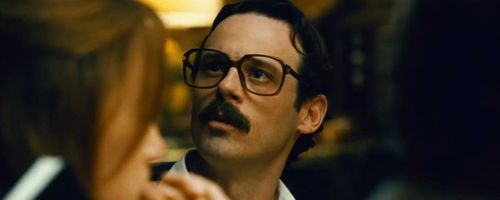 Having done acting for years I'm very curious to know what kind of a director is Ben Affleck on set – what is his process? 
SM: Keep it real.  
Did you have any idea when you took on "Argo" that it would not only receive so many accolades, but would win the Oscar for Best Picture?
SM: No – I was blown away.  It doesn't surprise me, Ben did an incredible job with the film, but I would say I was jumping up and down when it happened. 
I saw on your IMDB that you have completed shooting the film "Twelve Years a Slave."  Yet another teaming of director Steve McQueen and Michael Fassbender what were they like to work with and did they have a shorthand on set? 
SM: I worked with Steve McQueen separately and I didn't have any scenes with Michael so as far as how they work I'm not sure.  I did another film with Michael called "Frank" and he was a joy to have on set and Steve was a joy to work. 
With so many projects coming up what can we look forward to – what's next?  
SM:  I've done two films, one called "The Rover" that David Michod directed with Guy Pearce and Rob Pattinson and another called "Frank" directed by Lenny Abrahamson with Michael Fassbender, Maggie Gyllenhaal and Domhnall Gleeson.
"KILLING THEM SOFTLY" HITS BLU-RAY/DVD MARCH 26 FROM THE WEINSTEIN COMPANY AND ANCHOR BAY ENTERTAINMENT.