Interview: Actor Rob Freeman On The Harrowing Shoot For 'The Dead'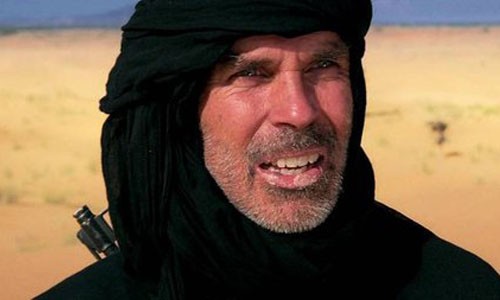 Shooting a zombie flick is hard, but shooting in the barren lands of Africa, well that's harder.  Taking on the lead role of an apprehensive Lieutenant thrust into a scary word of zombies run amok, Actor Rob Freeman braved a lot of hard elements to star in the gritty horror outing "The Dead."  (Hitting Blu-ray Feb. 14 from Image Entertainment)  With the fabulous Ford Brothers at the helm, Freeman dove head first into a shooting situation far worse than the world shown in the film itself and lived to tell the tale.  So in our continued love of all things "The Dead," we're chatting one-on-one with Freeman about everything from how he was convinced to actually shoot in Africa to the real story behind his famed covered in his own feces yarn.  (Had to ask!)  Here's zombie fighter...
ACTOR ROB FREEMAN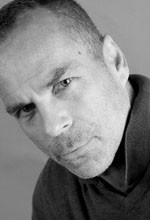 How did you originally come to be cast in "The Dead" and how did they ever convince you to go to Africa to shoot it?
Rob Freeman: I'd been doing television on the West Coast – I was Coach Quigley on "Smallville" – and I decided that I needed to go do something else.  I decided to go to Europe and I ended up in Brighton, which is on the East Coast of England.  And out there I met a producer I'd done in a film in Greece with and we were out and we met with The Ford Brothers.  They ran this idea by me and I thought wow, I'm never gonna have the chance to get my hands really dirty and do a guerilla film – this is gonna be the shot.  So they didn't have to talk me into it.   
Had you been a fan of zombie flicks and what are some of your favorites?
RF: I hadn't actually seen one before.  But I had enjoyed some horror films in my time and I'm a huge fan of story and adventure and both those ingredients were offered in the approaches of doing this film.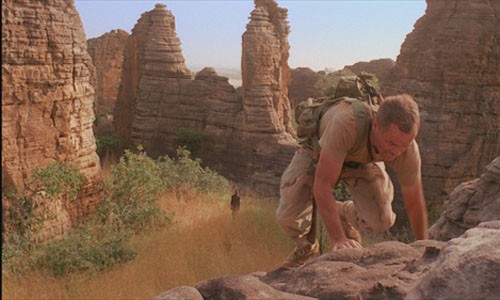 Your character Brian Murphy is an average guy thrust into some very harrowing circumstances – what was your approach when playing him?
RF: Just paying attention to what was happening when we were actually shooting.  I really didn't have to do a lot of work because the situation in the film was mirroring our everyday life.  We were running out of food, we were running out of water and I contacted malaria and almost died.  We were even held up at gunpoint and knifepoint.
There is an infamous story told about you being in a hospital covered in your own feces – true or false and how did it really happen?
RF: I don't know about the word covered!  (Laughs) I passed out on set in the middle of the outback and they threw me into the back of a Range Rover and raced me to a hospital about an hour away.  It wasn't a hospital - it was more like a brick building.  When I came to there was mold on the walls and on the sheet separating me from other people.  I was being treated for malaria and I had all these tubes stuck in me.  I didn't have a change of clothes and I wasn't allowed to bath for over a week.  It wasn't a very good situation – pretty grotesque and pretty ugly.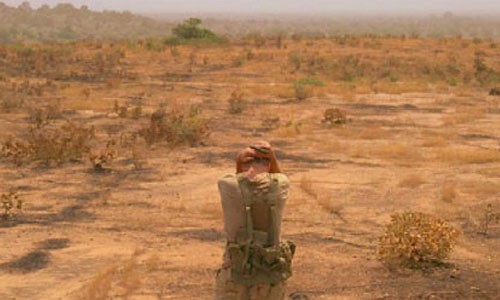 Being in Africa, was there anything that was good or positive about the experience of shooting the film?
RF: When I left! (Laughs) It was an experience.  Had some nice friends in the jungle, liked being harassed in the dark in the middle of nowhere by police with AK-47's, getting malaria, being harassed at customs – those were all fun.  Now that I'm here and not there it was all fun!   
Since there are two, what is the process of dual directing Ford Brothers?
RF: They work really well together, but I think Jon was really in charge of lighting and camera.  He's very technically savvy.  Howard had the main pull on the directing.  They did work in tandem and they had their disagreements and stuff at times, which is fun, but basically they work well together.  They've been doing it for years.
What's next for you?
RF: I don't know, but I'll let you know when I'll know!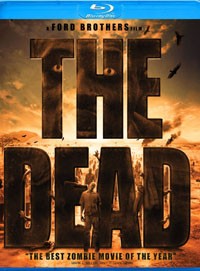 Yes, there's still more Starpulse "The Dead" Blu-ray coverage to come!