Interview: Actor Johnathon Schaech Talks 'Dark Circles', Films That Raise Stakes And Gregg Araki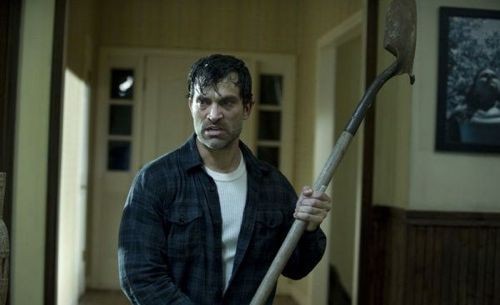 For actor Johnathon Scheach genre work has become a regular gig.  Having been in such memorable films as "Hush," "Quarantine," "Prom Night," both "Laid to Rest" films as well as playing parts in both "The Outer Limits" and "Masters of Horror" programs, Schaech has played some seriously savory characters and he shows no signs of stopping.  His latest outing called "Dark Circles" hitting DVD this week from Lionsgate Home Entertainment is a tale of a husband and wife with a new baby who find more then they bargain for when they move into a house inhabited by something strange.  The film is written and directed by Broken Lizard member Paul Soter and definitely has a personal experience vibe that makes it bone chillingly unique.  We got a chance to chat one-on-one with Schaech who talked about making "Dark Circles," his love for films that raise the stakes and working with the mysterious Gregg Araki.  Grab a coffee and wake up – here's actor...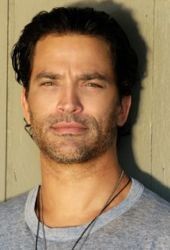 The film was written by Paul Soter who is very well known for being a part of the Broken Lizard group – were you surprised upon reading the script that the film wasn't a comedy?
Johnathon Schaech: The opposite - I was shocked it was Paul Soter the guy who I love to laugh with. Then when I met him at his pad he was a serious horror geek like me.
I love the chemistry between you and wife Pell James – was it an instant connection and how did you both portray the more taxing moments of the marriage with a new baby so convincingly?
JS: Pell was the guiding light for all the baby stuff - she's a mommy.  I think we clicked so well because I went over her place to meet about the movie it was instant madness with little ones running around everywhere and her husband chasing them around.  I thought right away I'd follow her lead on this whole marriage/baby thing.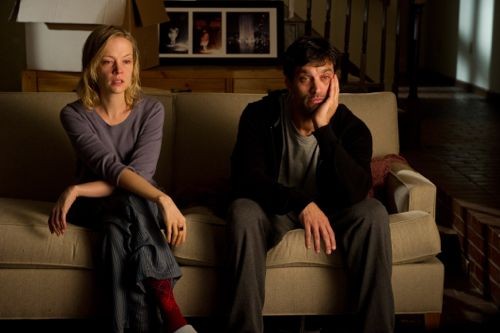 A horror film, even a psychological one, appears tense and terse when watching as a viewer – how was the tone on-set while shooting?
JS: It was fast and furious - a lot went into the movie in a short period of time.
How did some of your great past genre work – the "Laid to Rest" films, "Quarantine" and "Prom Night" – help you when tackling the work in "Dark Circles?"
JS: "Dark Circles" is a great relationship/character piece and also a horror film.  It tinkered with the genre, which I loved.  I was sick of seeing the same thing, sick of people just trying to get a movie made. The thing about Paul's piece is its personal. You can tell he took his life experience and increased the stakes. He basically loves the genre so much that as he was changing diapers he created this horror piece.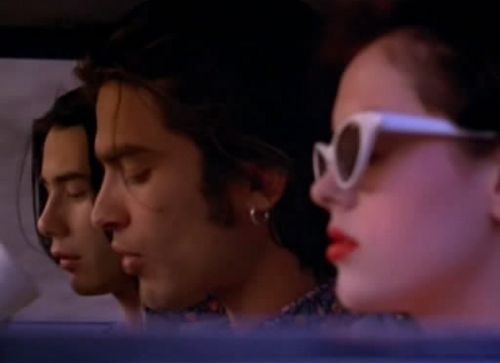 Past work – Having worked on the controversial "The Doom Generation" I've always been curious what that film was like to shoot and more importantly can you talk a bit about the mysterious Gregg Araki and what is his process as a director on-set?
JS: Gregg is a filmmaker that doesn't compromise - he makes his movies his way.  Very few do that today.  On set he knows exactly what he wants, but more importantly what he doesn't want.
And what's next for you?
JS: I'm the bad guy on the rest of Jennifer Love Hewitt's "The Client List," I'm the bad guy in Renny Harlin's "Hercules 3D" and I'm a movie star – finally – on Showtime's new series "Ray Donovan."  But most importantly I'm about to be a Daddy, so I'm expecting some "Dark Circles" for real.
"DARK CIRCLES" IS NOW AVAILABLE ON DVD FROM LIONSGATE HOME ENTERTAINMENT.