Intellectual Rocker Wes Cage Prepares To Release First Solo Album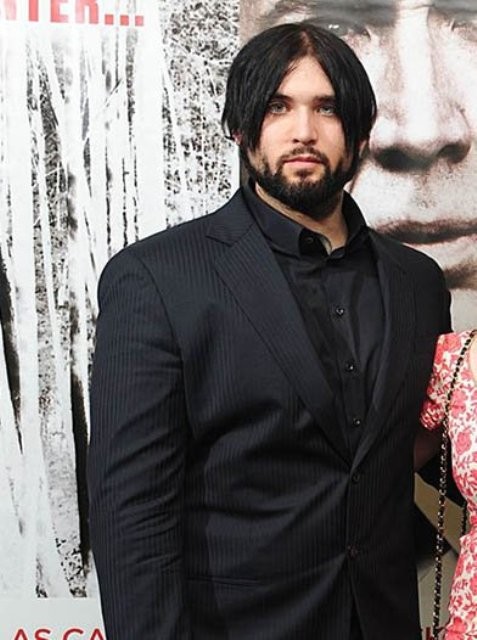 In 2014, Wes Cage is blazing his own trail. The musician and actor is preparing his very first solo album as we speak, striving to cement his unique identity as an artist. He's also a devoted husband and family man - Wes and his wife Danielle are expecting their first child - and a little bit spiritual, too. BFTV connected with Wes to get his take on music and on life before his new music hits our ears later this year.
"Music is my passion, along with thespian arts," he told us. "And I do it in order to empower others, just like music empowered me. It's really a gift." And he wants to dispense with the rock musician-as-slacker stereotype, too: "I do take it seriously, and I actually do work."
"There's a lot of information about me that's just completely illusory and one hundred percent deception," he continued, pointing out that while he may be eccentric, "I'm not mentally deranged."
So if we know what Wes is not, what is he? A musician who puts a tremendous amount of thought and spiritual energy into his work. Just listen to how he describes his process. "What I usually do is, I first see the image or the concept of the song within me and I feel the energy. Even down just to a sentiment," he explained.
"And then after that, I describe it as a haunting. Something comes over me." Once inspired, he'll come up with as many as a dozen different riffs or sections, before distilling them down to a more finite finished product.
What about his forthcoming album is he most proud of? "The entirety of the record, really," he told us. "I'm excited about every single part of it. September is going to be the release of the first single, and then February will be the full [album] release. I'm quite pleased with the record. It's a perfect almagamation between industrial, folk - as in world - heavy metal, and symphonic, [with] a lot of instruments that haven't been used."
"There's definitely going to be a tour," he continued. "Of course the baby's going to come along. That's how I grew up. I used to visit my dad on set. I would literally wake up and just hear, okay, we're going to some different country tomorrow. I did actually enjoy it in the long run. I appreciated having that experience. So I want my son to have that experience."
He's undoubtedly a hardcore rocker, but to judge Wes on that stereotype or his appearance would be a mistake.  You won't find him trashing a hotel room or screaming into a microphone just to do so. Nor will you catch him using his famous last name to further his career. He's a thoughtful, well-spoken individual who just happens to be a heavy metal musician, and more than that, he's determined to use the power of music to do something good in the world.
Wes's ultimate goal is "Just to connect with the audience. When it comes to the music, that's the number one thing for me, is connecting to the audience. When I'm on stage, if the audience is a little bit reserved, I will do something in order to break [the] ice."
"With me material doesn't mean anything," he told us, "as long as I've made someone feel something and maybe even united people. As long as I have allowed people to know how excellent it is to be and just the endless power we all have. There's no end or limit to any person."
Wes's debut solo album Prehistoric Dichotomy is coming soon; until then, you can keep up with him by following him on Twitter (@WesCage).
(c)2014 Brittany Frederick. Appears at Starpulse with permission. All rights reserved. No reproduction permitted. Visit my official website and follow me on Twitter at @tvbrittanyf.