Inspiration For 'Argo' Dies At 88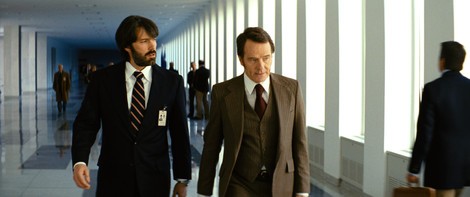 The Canadian diplomat who helped inspire Ben Affleck's critically acclaimed movie Argo has died at the age of 88. 
John Sheardown passed away on Sunday in Ottawa, Canada after being treated for Alzheimer's disease. 
Sheardown was second-in-command at the Canadian Embassy in Iran when militants took control of the United States Embassy in Tehran and captured all but six diplomats in 1979. 
Along with his boss Ken Taylor, he hid the remaining U.S. Embassy employees at his home for four months. 
Affleck turned the story into a box office success last year, but decided to focus on Taylor's story, with actor Victor Garber in the lead role. 
The actor/director spoke of his struggle to cut Sheardown and his wife Zena's part in the hostage ordeal out of the film, saying, "They got lost in the shuffle. It really did break my heart a bit." 
A former World War II pilot, Sheardown was handed his homeland's highest honor, the Order of Canada, for his part in hiding the U.S. diplomats.