Insider Claims All Four 'American Idol' Judges May Be Getting The Boot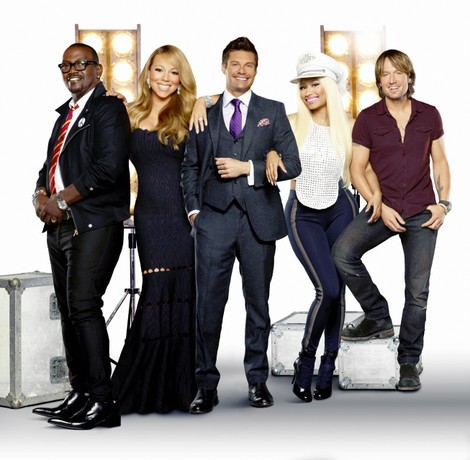 Rumors are circulating that there will be a major shake up on "American Idol" next season. Are judges Mariah Carey, Nicki Minaj, Randy Jackson and Keith Urban all on the chopping block?

With only three contestants left on this season's singing competition, Mariah has been taking her role very seriously. However, it's most likely that she won't be returning. Her bland judging style hasn't made a very good impression on network execs or fans.
A FOX source told E! there will definitely be no Mariah when the show returns next year. A few weeks ago it was even suggested that Jennifer Lopez was going to return midseason and take Mariah's seat away.

If rumors are to be believed, Mariah's not the only one who'll be out of a job. The insider added, "We want to do a whole new panel, but it depends on who we get."

There's even talk of bring back the original three judges - Simon Cowell, Paula Abdul and Randy Jackson. But it's probably best for the show to move forward, not backwards. Perhaps the show has run its course? It's been taking a nosedive in ratings over the last few months.

"Idol" producers and Fox haven't commented on the lastest speculation.