Inside The DigiTour: YouTube's 1st Ever National Music Tour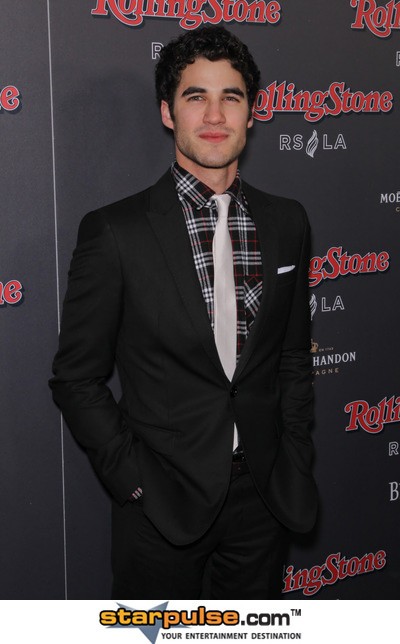 As the first ever large scale 6 week, 27 city North American tour, YouTube is breaking the mold of the traditional concert by bringing your favorite-iconic viral musicians to life with The DigiTour. This stellar line up features artists with a combined 1 billion views and over 6 million combined fan subscriptions. Catch Youtubers like Dave Days, Auto Tune The News/The Gregory Brothers, Christina Grimmie, Team Starkid, David Choi, Destorm, Mystery Guitar Man, and Ricky Ficarelli in a city near you with ticket prices as low as $8!
Starpulse caught up with two of the acts on The DigiTour, Christina Grimmie and Team Starkid, for the dish on jumping out of the computer screen to life on the road.
Fun Fact: If you love "Glee", then actor Darren Criss is definitely on your radar. But, did you know he started off as a YouTube sensation with his theatre group Team Starkid and is still a part of the group today?
As one of the acts on The DigiTour, did you ever imagine clicking to upload your first video on Youtube would bring you to this point?
Absolutely not.  We now call YouTube and the internet in general "The Great Equalizer" because it's enabled so many artists to thrive off of the incredible Do-It-Yourself power that we have in this day and age.  Someone can casually upload a video, and because of the viral nature of YouTube they could suddenly be working with a fan base of thousands, or millions for some!  It's amazing. 
Where would you like to see Team Starkid? What do you hope your future holds?
We hope that Team StarKid continues to experiment with new models of entertainment for the internet.  We love to see our group expand into the larger, "legitimate" entertainment world as well, but honestly it's really cool that we can produce something that people all over the world will see and we're our own bosses.  To continue working with our friends and be in 100% control of everything we put out there is a dream come true, and hope that lasts a long time. 
Fun Fact: Christina is managed by Selena Gomez's parents and will be embarking on another tour this summer with Ms. Gomez & The Scene.
How do you pick which songs to cover on your YouTube Channel?
I usually pick songs by finding a popular song on iTunes that I like. If you pick what's popular, people will more likely be searching for it on the internet. I don't like to ALWAYS pick something that's "popular", because you have to make sure you do what you want to do, as well.
Will you be surprising fans with any new songs on The DigiTour?
I'll be singing songs that (if you're a ridiculously huge Christina Grimmie fan) have already been done in my previous live performances. But I'll be switching up some covers that I've done on YouTube too. What WILL be new is that I won't be behind the piano the whole time, so they get a REAL performance.
Do you want in on The Digitour? Check out the remaining tour dates below!
May 3rd Hackensack, NJ School of Rock
May 4th Albany, NY Jillian's
May 5th Grand Rapids, MI Intersection
May 7th Chicago, IL Canopy Club
May 8th Lawrence, KS Granada Theater
May 11th Nashville, TN Limelight
May 12th Charleston, SC Music Farm
May 14th Orlando, FL Backbooth
May 15th Miami, FL Culture Room