Inside Showtime's Adult Thursday Night Lineup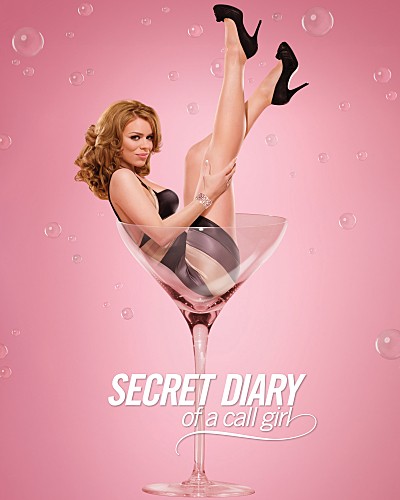 Starting tomorrow, Showtime is rolling out an explicitly adult lineup on late-night Thursdays - one that puts the "adults only" mythos back into premium cable.
The evening begins with the final season of Secret Diary of a Call Girl (10:30 PM ET/PT). It's the end of the road for Hannah/Belle (Billie Piper, who will always be Rose Tyler from Doctor Who to me). Now in charge of things since former madam Stephanie is behind bars, Hannah/Belle has to take a look at her life and decide what she wants out of it, especially since she's also entering into a romantic relationship with her best friend Ben (Iddo Goldberg) and responsible for Stephanie's teenage daughter Poppy (Lily James). (Predictably, "innocent" Poppy soon falls prey to "unravelling and corruption.")
The major question driving the final eight episodes is if Hannah/Belle has finally found enough to make her walk away from the world of prostitution, or if her burgeoning career will motivate her to sacrifice her chance at personal happiness for professional success. Given that this is the final season, you can somewhat guess - like you can guess at the speed bumps along the way, including relationship troubles, a battle for supremacy between Hannah/Belle and another escort, and a series of quirky clients. The final season of Secret Diary doesn't unleash any real surprises, at least not in the first four episodes. If you've watched the show this long, you know what to expect. It's a frothy, fun but generally predictable ride - though it features an engaging performance from Piper in the lead role. Not to mention, it's the perfect show to lead in to Showtime's latest addition to reality TV.
After Secret Diary comes a program that I'm just waiting for the controversy over: Gigolos (11 PM ET/PT), an unashamed and explicit look inside the lives of a handful of male escorts in Las Vegas. (One of whom has the most distracting fake tan I've ever seen on a man.) If you hadn't figured it out from the show's title or titillating marketing campaign, that includes showing you the sex they're paid to have - which lends itself to an uncomfortable, voyeuristic feeling that never really goes away. The series does it best to get us interested in the escorts as people (there's a touching story in the second episode about Steven, the single father trying to provide for his son), but it doesn't succeed; it comes off as being foremost about sex. Sex is their business. It's what we're shown. It's what the network is using to draw us in. Some, I'm sure, will be enticed by the moments of what's essentially real-life pornography; others will be repulsed by it. Your enjoyment of the show will depend on your personal comfort level, but considering the title of the show and its time slot, there's no excuse for not knowing exactly what you're getting into if you choose to tune in.
That's a point worth making clear twice. I may not be in favor of explicit adult content personally, but I'll say the same thing about these two shows that I said about Californication: the shows are clearly rated, scheduled at an appropriate time, obviously titled and not deceptive in any way. The network's made every effort to make clear what they're presenting, so anyone who watches can't say they weren't duly warned.
With these two shows, Showtime has set up a decidedly adult block of late-night programming. Now if only either series had enough beyond that to hold my interest. It's a curious experiment nonetheless. Will someone be offended despite the fact that these shows are clearly for adults? Probably. Will the established audience of Secret Diary be interested in the real-life counterpart in Gigolos? Maybe. There's no question that the explicit content will attract some viewers, but will they stay? I'm not so sure. There's only one way to find out.