Inside Look At The 84th Academy Awards Nomination Announcements (Video)
Like last year, the Oscar Nominations announcement morning always proves to be an early morning. I was up at 2:15 AM to conquer the pinnacle of the awards show season, the Academy Awards.  I was interested to see how the Academy would vote this year with a new voting system for Best Picture, no clear frontrunner in the race, and a plethora of names being bandied about in the acting categories.  The Academy did not disappoint this year with fresh faces, a nod to comedy, and a surprising nine Best Picture nominees instead of the predicted six or eight nominees.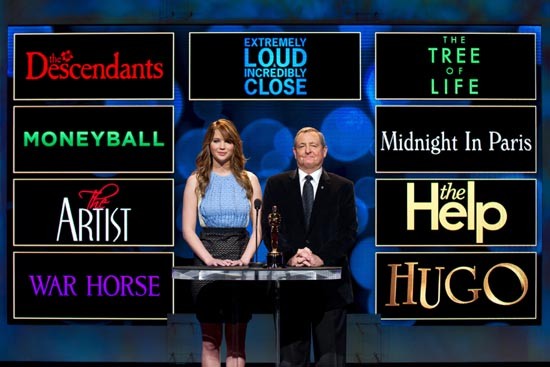 The Samuel Goldwyn Theatre at the Academy filled with press on Oscar Nomination morning is never an impartial audience as cheers elicited from the crowd when names/titles like Terrence Malick, Melissa McCarthy, and 'Extremely Loud & Incredibly Close" were announced while gasps when Demian Bichir, Rooney Mara, and Jonah Hill's names were heard.  Their nominations meant that big names like Leonardo DiCaprio, Tilda Swinton, and Armie Hammer were not going to grace the red carpet as Oscar nominees this year.
I did have the pleasure of interviewing Academy President, Tom Sherak, and got his insider view on this year's show and nominees.  He seemed just as pleasantly surprised as the rest of us with the diversity of this year's nominees.  Hopefully, this variety will translate to impressive ratings for the February 26th show as Billy Crystal returns to helm the Oscars. 
Let me know what you think of this year's nominees and if you are excited for this year's Academy Awards.  If you missed the list of nominees, click here.  
To see Academy President, Tom Sherak's, full interview, click here.