'Ink Master's' Roland Pacheco Talks Tattooing And Competition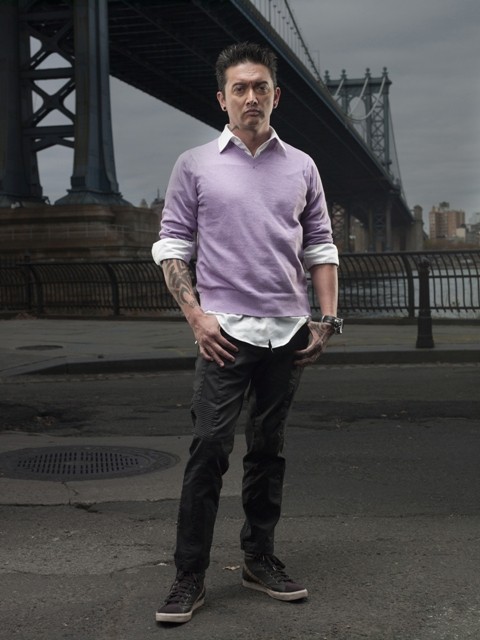 Starting tonight, Spike brings us a new season of its hit tattoo-artist competition Ink Master. Last week, BFTV spoke to one of this season's competitors, Roland Pacheco, about what it's really like to be on a reality competition show - and the surprising events at the end of this evening's premiere episode. SPOILER ALERT: If you don't want to be spoiled for tonight's results, don't read the second half of this interview until after you've seen the episode.
Roland is one of seventeen artists who are vying for the title of Ink Master this season, and he's not here just to see his face on TV. "I'm very dedicated to what I do. I don't take this lightly. This is an occupation that I really, truly, I get up every morning and I'm grateful that I have the opportunity to do this," he told us. "I don't consider this to be some passing hobby. This is my life. This is part of my culture. When I was on the show, I was representing my state, my culture, and the artwork of my state as well."
Tattooing is a detail-oriented art, which makes it seem like it'd be a difficult mesh with the fast-paced world of reality TV. So what was it actually like to be part of the competition? "It's not a situation you would normally find a tattoo artist to be in," said the Hawaii native, who was invited to join this season's cast. "It was more of a personal challenge for myself. Obviously I had to compete against other people, but just to see if I could persevere."
"My wife is a professional photographer so I'm used to some degree of a camera poking around your face a bit. That being said, I was not ready for big cameras all over me," he continued. "The first episode I really just found solace in the act of tattooing. I tried to ignore everything else that was going on around me and focus on my client."
"Where I tattoo and where I live, I'm very far removed from other artists. I have the only tattoo shop in about fifty miles," he said. "For me to put myself in a situation with other artists, and to talk with them and just to be around them, was really inspiring to me."
Yet Roland's Ink Master experience got off to a rocky start, when he found himself as one of the bottom three artists after the first round of challenges. "I didn't expect that at all," he told us about the experience of facing the judges. "It was very scary. I'd flown halfway across the country to be on the show, and here I am potentially going to be kicked off. And no matter how much I tried to prepare myself for it, the reality was I wasn't prepared for what happened. It made me question myself, definitely."
"I have a different style of tattooing and I approach tattooing in kind of a different way," he said. "[The client] was very happy with her tattoo. For me, it's all about making your client happy. It's not about what the judges think. I'm not pandering to them at all. And she was happy. I was surprised that I got beat up so badly."
Roland was joined in the bottom three by Damon Butler and Randy Vollink, and we arched an eyebrow when Randy decided to make his case to the judges by criticizing Damon's work rather than defending his own. What did Roland think of Randy going on the offensive? "That whole first episode experience was so surreal and just so displacing," he told us. "I can't speak for Randy, but I can speak for myself, and I don't know where my head was. The conditions and stuff, all of that plays into what's going on.
"I think he just reflexively started just trying to defend himself by not addressing his own shortcomings. That's not how he is outwardly, so I don't know what he was really thinking."
As for the judges themselves, Roland had some complimentary words for Dave Navarro, who also serves as the show's host. "Dave is a great guy. He's a really nice guy," he said. "His persona on the show might not reflect that, but he seemed to have like a passion about things. He was wanting to understand things."
What you'll see on Ink Master this season is just one part of who Roland Pacheco is. "I am known for Polynesian tattoo, but that's not necessarily who I am as an artist. I feel I'm just scratching the surface," he explained. "I'm not going to ever stop learning. I'm not going to ever stop putting myself out there and discovering new techniques. I really like to evolve as an artist. Once you think that you know everything, you should pretty much stop whatever you're doing."
Ink Master premieres tonight at 10 PM ET/PT on Spike. For more on Roland, you can follow him on Twitter (@Roland_Pacheco).
(c)2014 Brittany Frederick. Appears at Starpulse with permission. All rights reserved. No reproduction permitted. Visit my official website and follow me on Twitter at @tvbrittanyf.