Influential DJ & House Music Pioneer Frankie Knuckles Dies At 59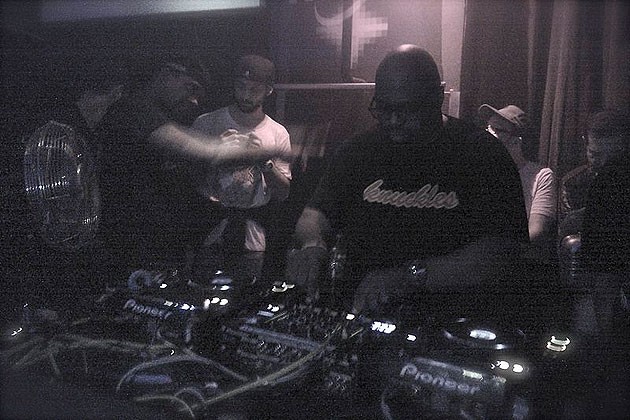 Music producer & DJ Frankie Knuckles died at his home on Monday of conplications from diabetes. He was 59.

Knuckles was called the "Godfather of House" music, creating the style in the 1980s on the Chicago club scene.

Recording Academy president Neil Portnow released a statement on the producer's death on Tuesday, writing, "Grammy Winner Frankie Knuckles was a legendary producer, remixer and DJ who was a pioneer of house music. His role in combining elements of disco, electronic sound, soul and synth into a new genre earned him the title "Godfather of House Music." His electrifying remixes and high-energy performances on the turntables packed clubs for decades, and he inspired a generation of DJs, bringing house music to the mainstream.

"As a remixer, he worked with a number of artists including Whitney Houston, Michael Jackson and Diana Ross and won a GRAMMY Award for Remixer Of The Year, Non-Classical in its inaugural year in 1997.

"We also remember him fondly as an elected leader of The Recording Academy.

"We have lost a true visionary and a treasured talent, and our sincerest condolences go out to his family, his fans and all who were, and continue to be, inspired by his passion and genius."

Knuckles began his career as a DJ in New York City in the 1970s, before moving to Chicago, where he brought the new sound to the world.

"Frankie Knuckles was so under-appreciated," Roots drummer Questlove (pictured below with Knuckles) wrote on his twitter. "He was the DJ that DJ's (sic) aspired to be. True dance pioneer."