Indy Driver Dario Franchitti To Have Second Surgery On Broken Ankle, Estranged Wife Ashley Judd Thanks Fans For Support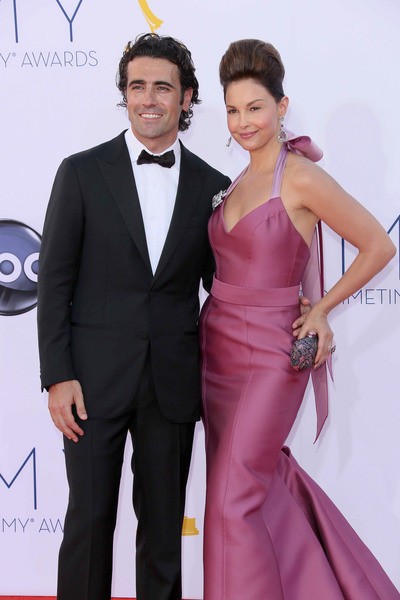 Ashley Judd has rushed to be by estranged husband Dario Franchitti's side after the IndyCar driver was involved in a frightening crash on the final lap of the Houston Grand Prix that injured 13 fans.

Franchitti suffered two broken vertebrae, a broken ankle and a concussion in the crash, which happened when his car collided with that of driver Takuma Sato, sending debris flying. Two of the injured fans were taken to the hospital to be treated for their injuries, while the rest received treatment on site. Sato walked away from the crash unhurt.

Franchitti was taken to the Memorial Hermann-Texas Medical Center in Houston following the crash, where he underwent surgery to repair his broken ankle.

Kelby Krauss, spokesman for Chip Ganassi Racing, said in a statement that Franchitti will have a second surgery on his ankle, but first he'll be transferred to a hospital in Indianapolis.

"Thank you to everyone for all the well wishes," the three-time Indianapolis 500 champion tweeted from the hospital. "They mean a lot to me. ...I would also like to send my best to all the fans involved in the accident and hope that everyone is alright."

Judd and Franchitti separated earlier this year, but the actress tweeted that she was on her way to Houston to be by his side following news of the crash.

"Thank you for the prayers for Dario," she tweeted, "I have only clothes on my back & the dogs but that's all that we need & we are on our way."

The actress also said she was "amazed" by the amount of "care & prayers" Franchitti has received from fans.

The couple announced their split earlier this year after 11 years of marriage, however neither has officially filed for divorce.