Indie Game Spotlight - No Man's Sky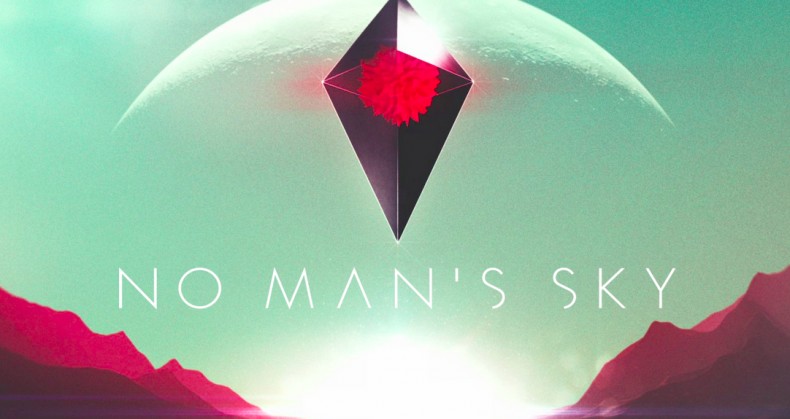 No Man's Sky shocked and awed all of gamerdom at the 2013 VGAs. Coming out of nowhere, this beautiful sci-fi exploration & survival game completely floored viewers with colorful, beautifully detailed planets, filled with exotic wildlife, sights and sounds. And we all gasped when we watched as the nameless protagonist (you) hop into their spaceship and blast off through the planet's atmosphere and into space, where a fleet of spaceships had just arrived from hyperspace.
If you haven't seen it (shame on you) we've provided it below. Do yourself a favor and give it a watch.

I remember sitting at my computer and, after the initial shock had worn off, yelling "I WANT TO PLAY THAT GAME!"
No Man's Sky comes from a small indie studio out of the United Kingdom called Hello Games. You may be familiar with Hello Games from their Xbox 360 and Playstation Network game "Joe Danger." No Man's Sky, however, is a very different, much more ambitious title.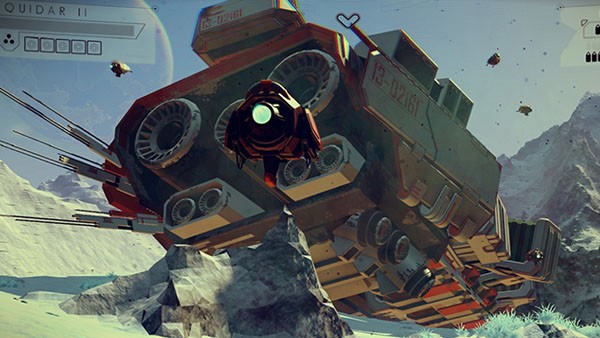 Every world is randomly generated, and the universe is infinite. Anywhere you can see, you can go - from the mountain on the horizon, the planets you see looming in orbit next to the one you're on. Players share discoveries, claim planets, and pilot spaceships through the vast expanses of space, in an adventure so huge that hundreds of thousands of people will all be simultaneously playing - but may never ever even see another player. 
Hello Games and No Man's Sky suffered a terrible, nearly game-cancelling setback in early 2014 when a flood ruined their office and their work. News around the title stagnated, and for a while, we all feared the worst had happened - that No Man's Sky was no more. But much to our collective excitement, this year at E3 Hello Games founder Sean Murray stepped onto the show floor during Sony's conference to display some new footage.
Details around the game are fairly scarce, but we know it will involve spaceships, a persistant, procedural universe, space dinosaurs, aliens and absolutely stunning graphics. Players will be able to claim discoveries in their name for all other players to see, become space traders, pirates, mercenaries and all manners of other professions. Hello Games have given us only a couple minutes of gameplay, that whets our appetites, and leaves us wanting more.
We're looking forward to No Man's Sky which will make its' debut on Playstation 4 sometime in 2015.