'Indiana Jones' Blu-ray Release Promoted At Comic-Con With Live Snake Pit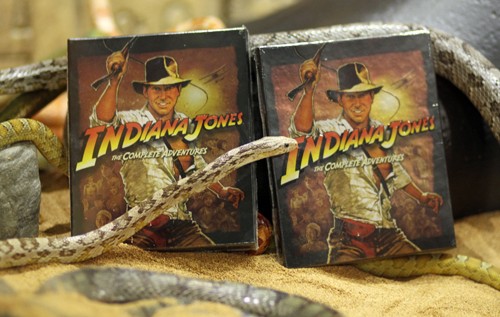 If you didn''t make it to Comic-Con this week than you missed a neat promotion by Paramount Pictures and Lucasfilm. The studio is releasing "Indiana Jones: The Complete Adventures"on Blu-ray Sept. 18 and had one heck of a way to let people know about it.
Throngs of fans got up close and personal with the slithering creatures at the Lucasfilm booth. The display replicated the famous "Well of Souls" scene from "Raider of the Lost Ark."
The Blu-ray set includes all heart-stopping adventure films: "Raiders of the Lost Ark," "Indiana Jones and the Temple of Doom," "Indiana Jones and the Last Crusade" and "Indiana Jones and the Kingdom of the Crystal Skull."
We wouldn't want to be trapped in this glass box: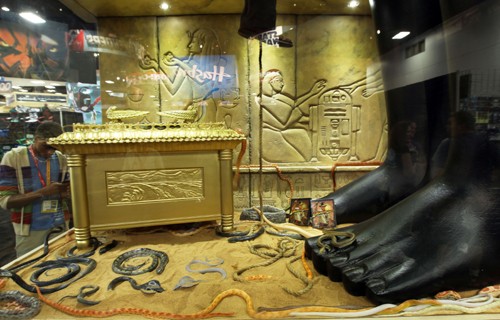 This little girl seems a little freaked out by the snakes: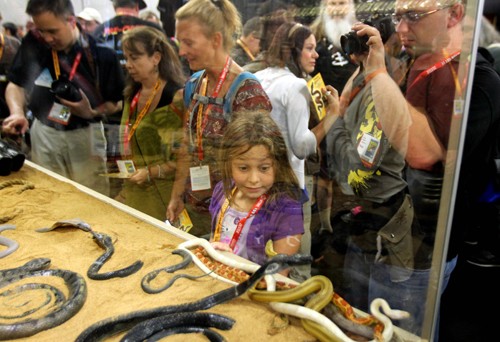 Screenshot from "Raiders of the Lost Ark"