'Indiana Jones 4' To Start Production in June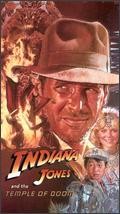 Harrison Ford
,
Steven Spielberg
and
George Lucas
have confirmed they will begin working together on a fourth
Indiana Jones
film in June this year. Lucas will produce the long-awaited final installment through his company Lucasfilm, Spielberg will direct and Ford will star as the fedora-wearing adventurer.
Ford, 64, said: "I'm delighted to be back in business with my old friends. "I don't know if the pants still fit, but I know the hat will." Spielberg added: "George, Harrison and I are all very excited."
The first three films were hugely popular and are believed to have grossed a combined $1.1 billion all over the world. Ford starred as the heroic archaeologist with a taste for adventure in 1981's
Raiders of the Lost Ark
, 1984's
Indiana Jones and the Temple of Doom
and 1989's
Indiana Jones and the Last Crusade
.
Lucas said: "These films are such great fun to make. I'm looking forward to reuniting with the team and starting this new journey. It's going to be fantastic. It's going to be the best one yet."
It is not yet known if
Sean Connery
will return as Indiana's father but Lucas has previously said he will be writing a part for him in the film, should he choose to accept it.