Independent Film Festival Boston Review: 'Cyrus'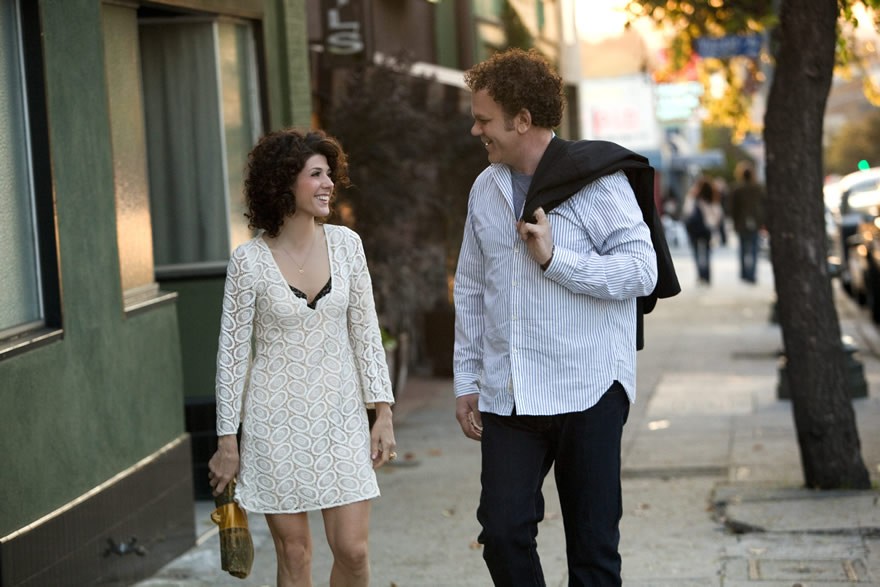 Every once and a while, you can find a film that exceeds your expectations and pleasantly surprises you; "Cyrus" starring John C. Reilly, Jonah Hill, and Marisa Tomei definitely qualities as one of those movies.  A tender romantic comedy that encompasses the importance of family, "Cyrus" is funny and complex at the same time, something that is quite uncommon.   
John C. Reilly plays a sad sack divorcee conveniently named John, who has spent the last few years romantically dormant while his ex-wife (Catherine Keener) moved on.  The unusual thing about their relationship though is that it's a positive one.  Keener's character still cares for John and wants him to find happiness even if they are no longer romantically involved.
At her encouragement John puts himself out there to meet other women.  The shy loner has been out of the game a long time, so he is a bit rusty with the ladies, but he manages to strike a chord with Molly (Marisa Tomei), a dark haired beauty interested in him despite his bumbling nature.
Romance between John and Molly quickly develops steam until John makes a ghastly discovery: Molly has a 20-year-old son who is very attached to his mother.  The kooky Cyrus (Jonah Hill) is not ready to share his mother's attention with this stranger.  He's willing to do anything it takes to get John out of the picture, which John realizes instantly.  Thus begins the war between John and Cyrus for Molly's affection.
John and Molly's relationship is tested as is John's patience for the melodramatic Cyrus.  This is where some of the funny moments in this romantic comedy take on a more serious tone, however thankfully the film does not beat you over the head with them.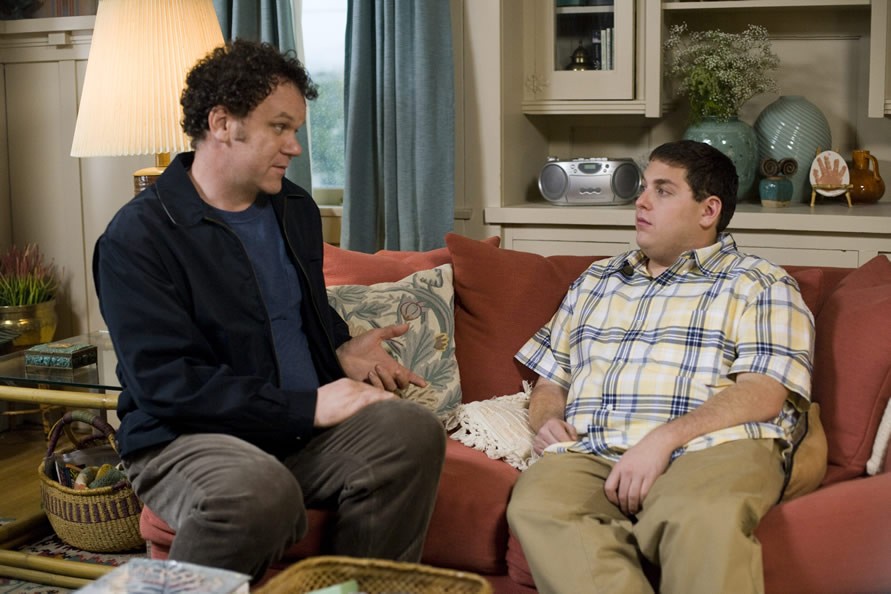 As Molly's suitor and film's protagonist, John C. Reilly gives a fantastic performance.  He is effortlessly hilarious and just as easily charming.  Reilly gives John a genuine quality he just can't seem to hide. 
Jonah Hill has an intense air about him that he wears on his face as Cyrus.  He has the ability to turn Cyrus from a friendly personality into a devious one with the flip of a switch.  Since he has made his living thus far as obnoxious characters in teen comedies, it's refreshing to see him take on a more serious role.
Marisa Tomei is no slouch in this film either, playing a loving mother and an equally loving girlfriend just as well.  She rides a fine line between concern for her only son, and for the man that she grows to love dearly.  As Molly, her concern for her son during some of the more emotional scenes is palpable in her face. 
Directors Mark and Jay Duplass do something interesting with the conversations in the film where you see the characters sitting and talking together but their voices are thrown off-screen.  In this way it almost seems like we are viewing what is happening in a brief glimpses from a flashback.
The Duplass brothers are also responsible for this film's screenplay which is superbly written.  Its dialog is humorous without being incredibly vulgar, and it leaves room for the actors to experiment with the tone and the timing of their lines.  Throughout the film you really feel like the actors had a chance to make the characters and the lines their own.
Definitely check this film out when it makes its mainstream release in July.  You'll be pleasantly surprised by what you find when you do.
My Grade: A