Independent Film Festival Boston Review: 'American: The Bill Hicks Story'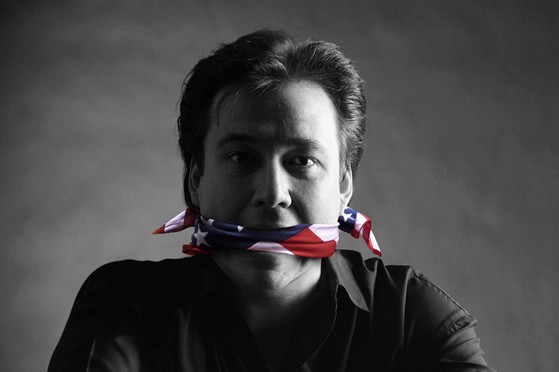 Your standard documentaries retell a person's story through footage and interviews with those close to the subject.  Retelling the life of an unorthodox individual however calls for more dynamic methods of storytelling.  "American: The Bill Hicks Story" is a revolutionary documentary that recounts the career of the late standup comedian Bill Hicks through unique and hilarious methods.
Bill's life is reconstructed through interviews and video of his standup, but what makes this documentary different is that it employs animation as part of its narrative device.  Since much of Bill's childhood could only be told through pictures, the creators decided to animate those pictures in a meaningful way.  A mixture of 2-D and 3-D animation, these scenes include pictures superimposed on various backgrounds, as well as moving vehicles and figures with voiceover.
One particular sequence where this thematic device is very effective, involves the first time Hicks' friend Dwight Slade came over to the family's home to hang out with Bill.  The animation of Bill's father talking to Dwight combined with Dwight's voices for the characters are incredibly funny.  What's entertaining about this style is that it effectively tells the story in an inventive way.  You start to feel like the late comedian would appreciate the candor and the silliness with which his childhood is retold. 
The documentary chronicles Hicks' career from his start at the age of 16 in Houston Texas, to his rise to prominence across the globe before his passing in 1994.  Without giving away spoilers, it's a fascinating journey to watch videos of the comedian at all points in his career.  You get to see how his routine grew and changed over the years from his humble beginning through his substance abuse, and finally in his eventual return to sobriety.
A primary theme analyzed in the film is Bill's social criticism and scrutiny of the American dream, hence where the title "American" comes from.  It lauds Hicks as a true patriot, because even though his most popular comedy involved attacking how the American dream had gone wrong, he recognized the freedom for him to do that was because he was an American.  Through his comedy Bill saw the ways we were going astray as a society and sought to expose them for all of us to ponder. 
His role as a comedian gave Bill the unique responsibility as the documentary points out, to show us through laughter and ridicule how to become better people and a more responsible society.  As an American he took this responsibility to criticize the government very seriously, and as a personal goal always sought to challenge us to higher levels of thought about drugs, religion, and politics.
This documentary might be a bit difficult to track down but if you have the opportunity, definitely see it.  Fans of Bill Hicks will be delighted, as well as casual fans of standup comedy. 
My Grade: A+