In Memoriam: Stars We Lost In 2011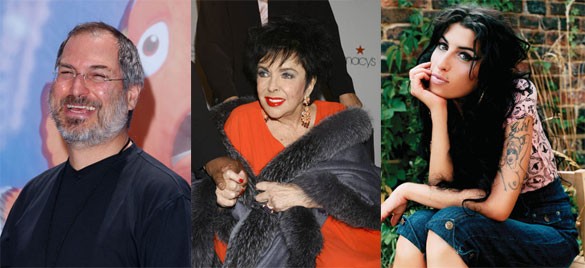 As 2012 approaches, it's appropriate to look back at which stars we lost over the last year. As always, the number of famous names on the list seems astounding. Each one meant something to many people, and their legacies will live on forever in the hundreds of films, TV shows and songs on which they left their mark.
It's impossible to include everyone, but we think these are among the most notable deaths of the year.
Let's take a look back. These are in no particular order.
Harry Morgan, 96

The lovable TV and film actor will always be best known for playing the fatherly Col. Potter on 'M*A*S*H.' He played the part for eight years, after replacing McLean Stevenson, and loved the part so much that he went on to star in the short-lived spinoff, 'AfterMASH.'
Maria Schneider, 58
She was best-known for heating up the screen with Marlon Brando in 1972's controversial 'Last Tango in Paris.'
Frances Bay, 92
This familiar-looking character actress was in scores of movies and TV shows, but most will probably know her for playing Adam Sandler's grandmother in the film 'Happy Gilmore.'
Anne Francis, 80
Perhaps most famous for being one of the first leading female TV detectives with her show 'Honey West,' Francis also turned in an unforgettable performance in 'The After Hours' episode of 'The Twilight Zone,' in which she played a mannequin that came to life. She dabbled in TV and film for decades after.