In Its Third Season, 'How I Met Your Mother' Still Delivers

Golden age of sitcoms it is not. These days, sitcom enthusiasts are burdened with the likes of "
Carpoolers
," "
Samantha Who?
" and the seemingly indestructible "
According to Jim
." (Seriously folks, seven seasons?) Fortunately, there are several bright spots out there in the otherwise gloomy television world.
The most noteworthy of those is the brilliant "
How I Met Your Mother
," currently in the midst of a stellar third year. So why aren't more people watching?
What makes "How I Met Your Mother" so different from all of the other programs out there? At first glance, it may seem to be an ordinary three-camera sitcom about a group of 20-something friends living in New York City. However, anyone who spends a few minutes with Ted, Robin, Marshall, Lily and Barney will soon discover that this show is anything but ordinary. Here are a few reasons why:
Time
This series plays with time like few others before it, and does so quite successfully. While sitcoms in the past have often used flashbacks as a sweeps stunt (think "
Friends
"), "time-jumping" is as central to this series as its setting and characters. In essence, the entire show is one giant flashback. Each episode is framed with narration from an unseen Ted sitting down with his kids in 2030.
That device alone is hardly groundbreaking. The time-jumping that occurs throughout every episode is what is truly unique. Each half-hour contains flashbacks and flashforwards to events that occur seconds, minutes, hours, days, months or even years either before or after the timeframe of the episode. All the events are seamlessly integrated into the context of story. It is an interesting and refreshing way of unfolding the narrative and is a vital part of the humor.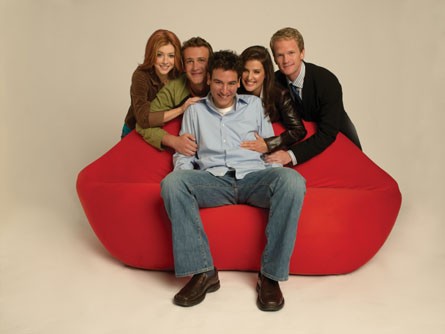 Character
Often times, even the best of sitcoms will need some time before the actors really seem comfortable with their characters and the group dynamic is established. "Friends" and "
Seinfeld
" come to mind as two good examples of that. "How I Met Your Mother," however, needed no such grace period. Even in the pilot, the characters shared a rapport that normally takes several years to establish. *Added bonuses: these characters actually act like people in their 20s and also laugh at each other's jokes.*
While all of the actors and writers do a particularly fine job of bringing the realistic and entertaining characters to life, it is
Neil Patrick Harris
who truly shines in his role as Barney Stinson. Barney could have easily been a one-dimensional, stereotypical womanizer, much like
David Spade's
character in "
Rules of Engagement
." Thankfully, due to sharp writing, an interesting back-story and Harris' performance, Barney has become so much more.
He is more quotable than Benjamin Franklin and his "rules" (The Lemon Law, Hot/Crazy Scale, The Platinum Rule, etc.) are consistently hilarious. Harris took a very appealing persona that he first brought to life in "
Harold and Kumar Go to White Castle
" and perfected it. It is very hard to imagine any other actor handling the role as deftly as Neil Patrick Harris.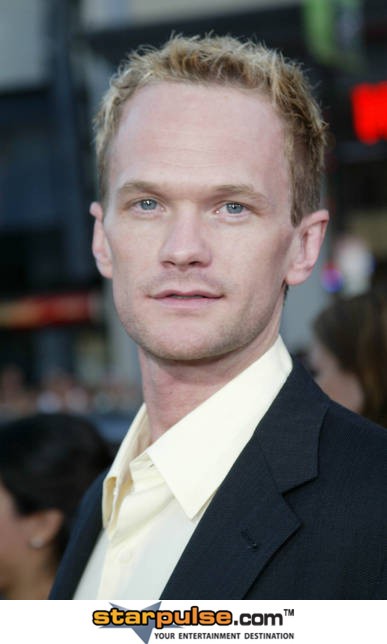 Continuity
An Achilles heel of even the most intelligent of sitcoms, continuity is not easy to maintain when dealing with a long-term, ongoing narrative. Once again, "How I Met Your Mother" is an exception. It would seem especially difficult to have good continuity in a show that relies upon playing with time, but thus far it has not been much of a problem. Future events referenced in earlier seasons or episodes play out later in the series. Incidents from past episodes are never conveniently forgotten or rewritten. The ages of the characters all remain consistent. It is not simply that continuity is not a negative in the world of "How I Met Your Mother," it is a strong positive.
We Learn, We Grow
The first (and hopefully not only) half of season three has seen the major characters moving on with their lives. Ted and Robin both start dating again (with varying degrees of success) and try to maintain their friendship despite the overwhelming awkwardness. Marshall sells out his ideals after getting "seduced" by a ruthless law firm, and he and Lily start thinking about finding a place of their own. And Barney... well, he' still Barney. Still awesome.
As the characters grow, they begin to take on new challenges and responsibilities. Such is life. Season three contains the same mixture of heartwarming moments and zany hilarity, but it is fairly clear that as these characters approach 30, they are faced with the prospect of growing up. As older Ted said in the season premiere, "Kids... there's a bigger story; the story of how I became who I had to become before I could meet [their mother]. And that story begins here." One can only hope that the story continues for years to come.
Story by
Derek Krebs
Starpulse contributing writer