In Honor Of Tax Day: Unpopular & Outrageous Celebrity Cheaters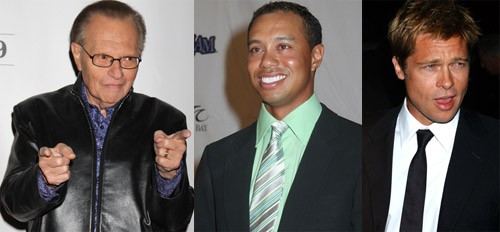 Procrastinators across the country have dreaded the arrival of April 15 for months. The last day to file taxes is upon us, and the unavoidable April date has many reluctant Americans filling out forms and frantically gathering their W-2s.
Although those who cheat on their taxes are in the minority, it seems like those who cheat on their spouses in Hollywood are members of the majority.
Larry King's recent marriage collapse came after his wife Shawn Southwick allegedly accused the newsman of cheating with her sister, Shannon Engemann.   However, Engemann is adamant the allegations aren't true: "I'm tired for taking the rap for things. I did not have an affair with Larry. He's been like a father to me. I love my sister. What's happening is not my fault."
In honor of one of the most unpopular days of the year, Starpulse has gathered a list of some of the most unpopular and outrageous celebrity cheaters. 
Tiger Woods- In one of the most bizarre and shocking celebrity scandals in years, the former squeaky-clean professional golfer made headlines across the globe when news broke of his numerous affairs. As more and more women began to come forward with their own Tiger sex stories and embarrassing text-messages, Woods snuck off to sex rehab to treat his apparent addiction. At home, Tiger's beautiful wife Elin Nordegren was left to deal with the embarrassment and exploitation that would await her for months. It appears that she is trying to give Tiger another shot, but if he decides to cheat again, Elin may be swinging that golf club at his head next time instead of at the back of his SUV.
Jesse James- When the nation was just about all Tigered-out, James was able to step in for his fellow cheater and steal the scumbag spotlight to become the newest most hated man in America. Jesse James chose to cheat on his wife, who has become the most popular woman in the country. After her brilliant and heartwarming performance in The Blind Side, Sandra Bullock had the hottest year of her career, winning an Oscar and many other prestigious awards. Hopefully Bullock will be able to pick up the pieces of her life soon, as she has the support of an entire country behind her.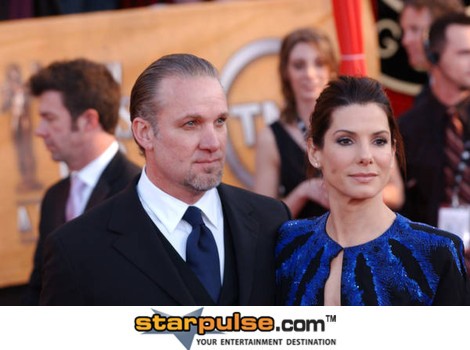 Brad Pitt- Pitt made the decision that he was going to leave his wife for Angelina Jolie while filming the action film Mr. & Mrs. Smith. After being married to Jennifer Aniston for seven years, Pitt admitted that he fell in love with the seductress on the set of their film and the two have been together ever since. Aniston on the other hand hasn't been as successful in the dating game, as she has been unable to find that special someone to settle down with since her divorce.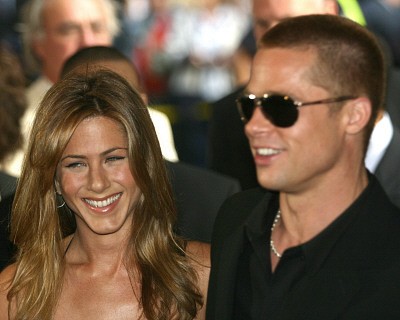 Ryan Phillippe- After more than seven years of marriage, Ryan Phillippe and Reese Witherspoon ended their marriage amidst rumors that Phillippe had cheated with his Australian co-star Abbie Cornish. Witherspoon and Phillippe made a cute, all-American couple who had two children together during their marriage.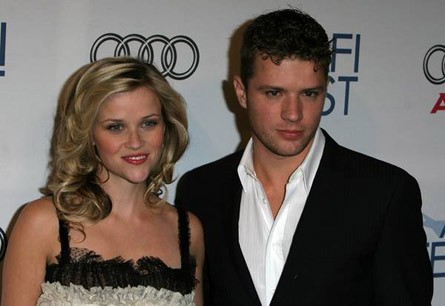 Hugh Grant- While spending some quality time on the Sunset Strip with a prostitute back in 1995, Grant destroyed any chance he had of developing a long term relationship with the stunning Elizabeth Hurley. Grant was an up-and-coming celebrity, had millions of fans, and a beautiful woman on his arm. This still didn't stop him, as the LAPD caught him red handed involving in some scandalous and lewd activities.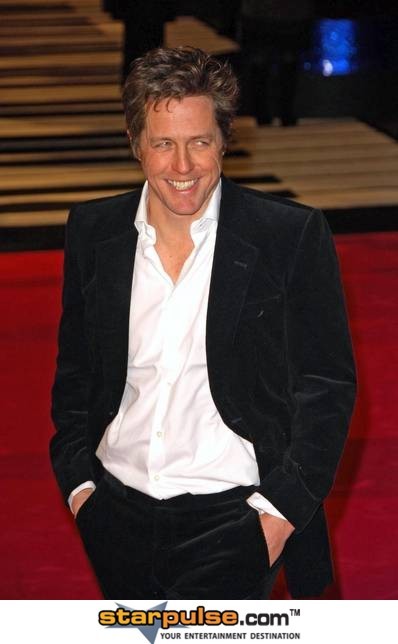 Story by Brian McKeon
Starpulse contributing writer