In Case You Missed It: Watch Ellen DeGeneres Dance In 'So You Think You Can Dance' Finale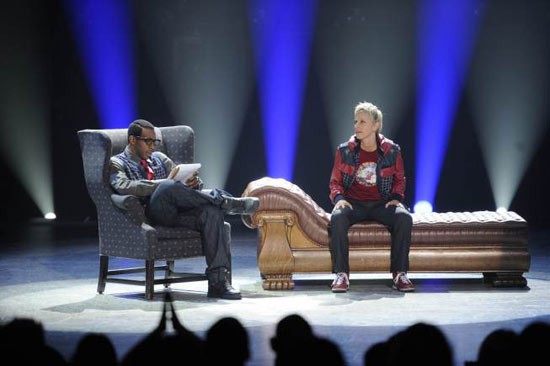 So You Think You Can Dance star Alex called upon Ellen Degeneres for his performance last night in the season finale, and Ellen definitely held her own on stage. Check out the video below for a glimpse of Ellen busting a move.
Ellen is known for dancing on her talk show, but nothing like this!
Finalist Lauren took home the big prizes - this season its $250,000, a showcase in a Gatorade G-Series print campaign and the cover of Dance Spirit magazine. Not to mention fame and accolades from the dance community and a spot on the tour. Maybe she can get a spot on Ellen's show for a dance-off?