In A Year Of Box Office Bombs, 'Oldboy' Ranks Among The Worst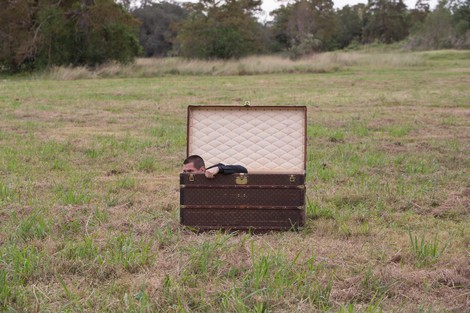 Did you see Oldboy over your Thanksgiving break? If you did, you're part of a select group.
Analysts looking back on 2013 may blame it for a change in the way Hollywood does business, thanks to the failure of several flops of "tent pole" films - the films studios lean on to make the largest percentage of their yearly profit. The Lone Ranger, R.I.P.D., and Jack the Giant Slayer all lost around $100 million apiece this year due to low ticket sales and high production budgets.
While Oldboy only cost about $30 million to make, it may go down as having the least return at the box office. How bad did Spike Lee and Josh Brolin's revenge film do? It made $1.25 million over the five day Thanksgiving break with $800,000 coming in over the weekend.
There may be several reasons why Oldboy failed: barely anything was spent marketing the film and it was given a questionable release date - who watches gory revenge flicks on Thanksgiving? There also appeared to be friction between director Spike Lee and the studio.
Spike Lee spoke out on his frustrations making the film, with most of his pre-release interviews tip-toeing around his difficulties. One recurring quote from Spike was that he was in a "tough business." Why is Oldboy not referred to as a "Spike Lee Joint?" Spike says, "Tough business." Why is there a cut during the remake of the original film's iconic one-shot hallway fight scene? "Tough business."
For whatever reason, the remake of the cult Korean film debuted at 17th place and doesn't appear to be gunning for any position higher than that before it putters out of theaters.