'Immature' Justin Bieber Won't Be Charged For Alleged Spitting, Speeding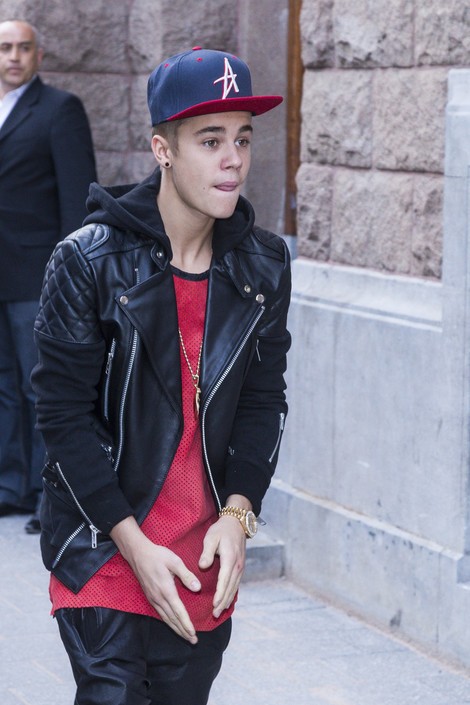 The Los Angeles County District Attorney has rejected two cases related to altercations between Justin Bieber and his neighbors.
The pop star was accused of spitting on a neighbor during an argument as well as speeding recklessly through his neighborhood in Calabasas, Calif.
The D.A. threw out the spitting case, explaining that it was simply one person's word against another's. Bieber has denied spitting on anyone.
The singer reportedly threatened his neighbor, yelling: "I will beat the s**t out of you and I will f**king kill you."
According to TMZ.com, investigators determined the singer's actions were "disproportionate and immature, but since the neighbor had entered the property without invitation Bieber's actions did not rise to the level of a criminal threat."
As for the speeding incident, investigators looked at video of the incident in question and determined that Bieber wasn't in the Ferrari that was driving fast through the neighborhood. Rather, he was on a motorcyle behind the car.
The singer made headlines earlier this week after he was photographed riding on his bodyguards shoulders on a trip up the Great Wall of China.
He also made a funny video with "Hangover" star Zach Galifianakis.