Illness Keeps Sofia Vergara From Attending Oscars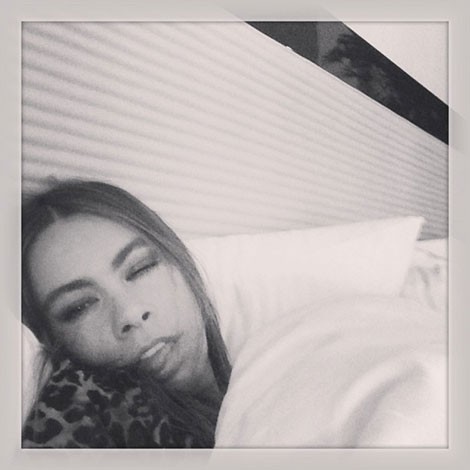 Seth MacFarlane wasn't far from the truth when he joked that some actresses got the flu and lost a few pounds to fit into their Oscar gowns. Modern Family star Sofia Vergara was bed-ridden with the virus and unable to attend the awards show.
The 40-year-old tweeted a funny, albeit unflattering, photo of herself waiting out the sickness in bed with the message, "Watching the Oscars at home so I dont give everyone the flu haha!"
The virus was bad enough that Vergara's sources had to deny rumors she was rushed to a hospital after an alleged turn for the worse.
It's a shame, considering the curvy actress has been turning heads with her fashion selections this awards season. We hope she gets well soon!